Looking to celebrate all the folks on your team who make the outcomes of Guru possible? You're in the right place!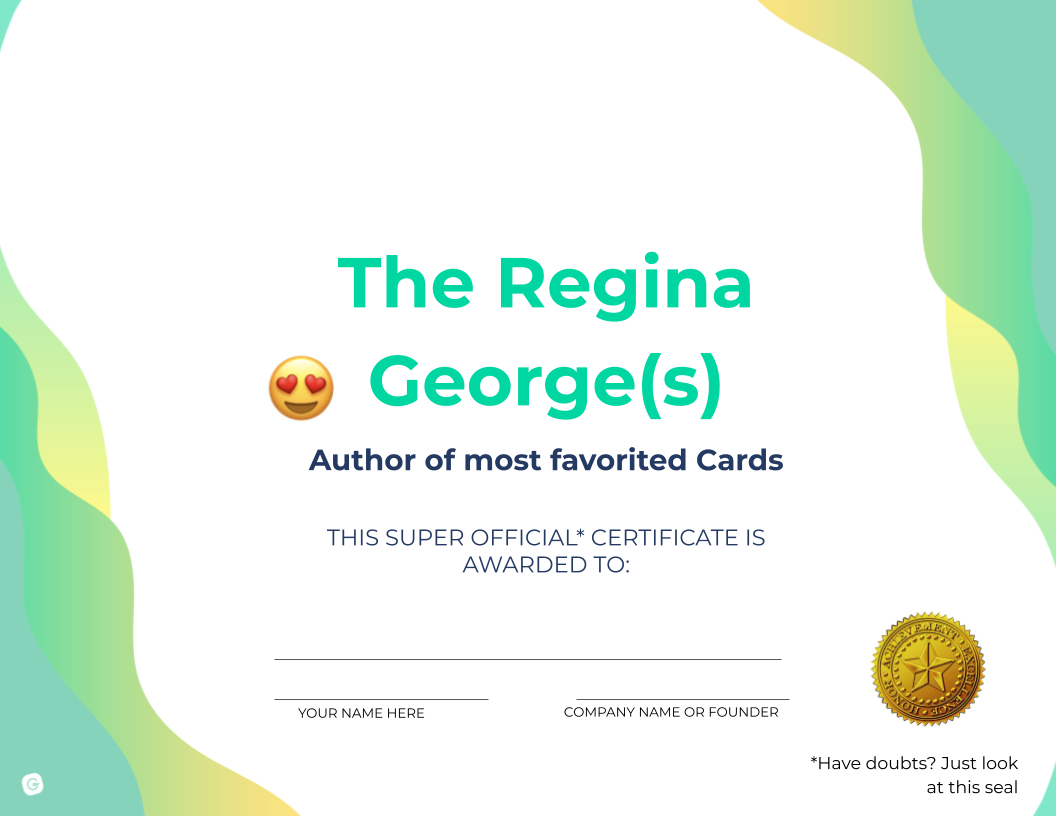 Now that you've identified honorees, you can make your Guru Awards! 
Make a copy of this slide deck (they're each individual awards) and fill in the proper names - the winners & your name.
Adjust design to incorporate your company branding (optional)
Print them out (try to find nicer paper) and make sure to print single-sided. Or, if this is virtual, save each slide as an individual PDF to send to folks.
Once you've created your awards, head to the next step to plan your Guru Awards ceremony. 
Don't forget to come back to the original challenge post to share your experience creating your own Guru Awards and get your exclusive Community badge!