Need some ideas for how marketers can maximize their use of Guru?
We've got you covered! In our recent Deep Dive, we split into breakout rooms to discuss how different teams use Guru.
Staying competitive with up-to-date knowledge
Renata Lapetina, Content Marketing lead at Pipefy, will share how she's used Guru to enable her broader, multi-lingual Pipefy team around marketing content.
"When we started using Guru at Pipefy, our first goal was to have our marketing assets live in Guru to support sales enablement. We have a very organized and mature content creation process, and I created a connection between that process and Guru to automate documentation. We don't have to create a Guru card for every new asset, which helps because we have a lot of new things every month. Inside Pipeify, I created an automation with Zapier so every time we have a new asset, we have a new Guru Card for that asset."
She covered her marketing team's approach to:
Documenting marketing team processes
Automatically sharing new content marketing assets
Tagging and Card templates to optimally organize assets in multiple languages
Get a closer look at Renata's marketing collection: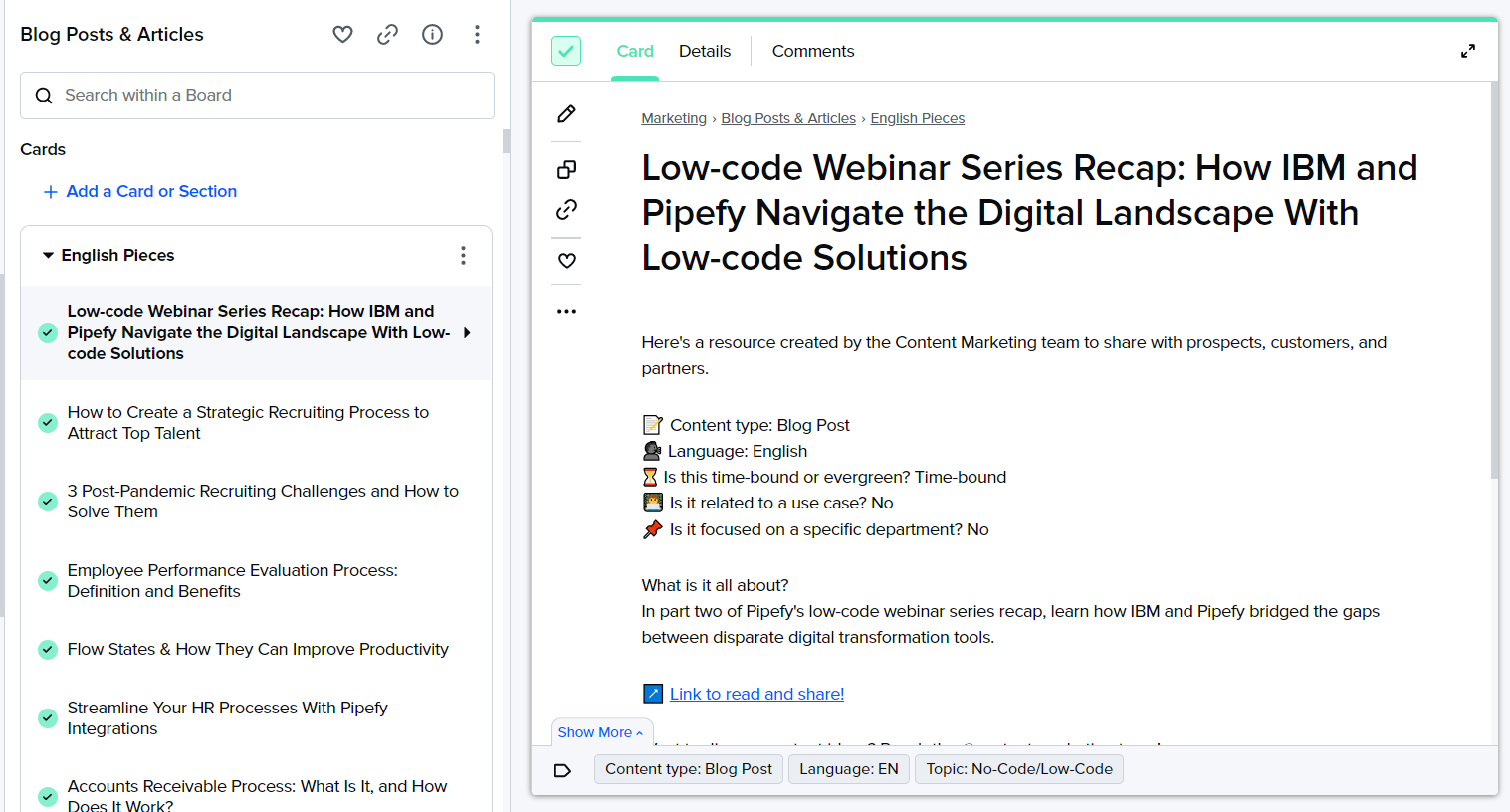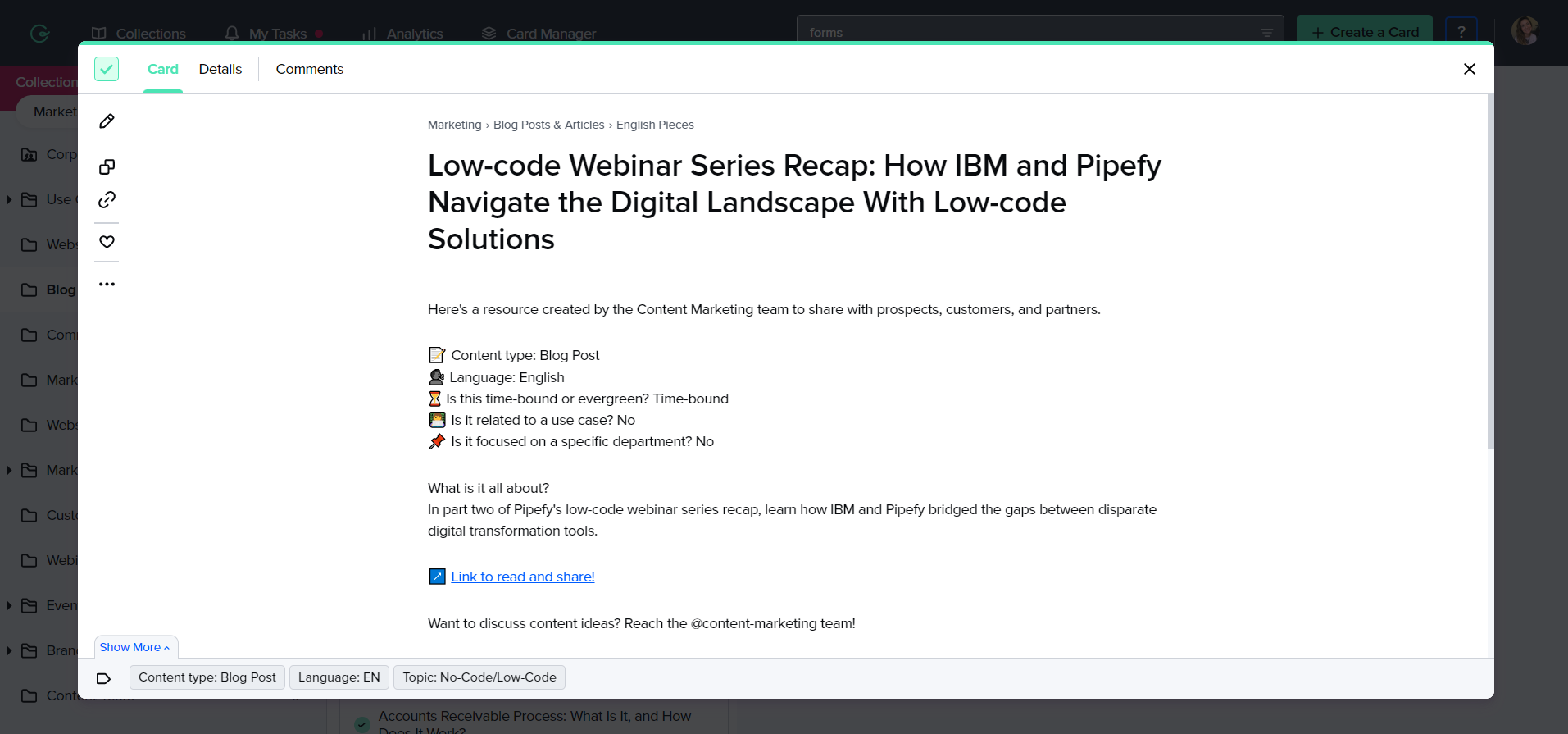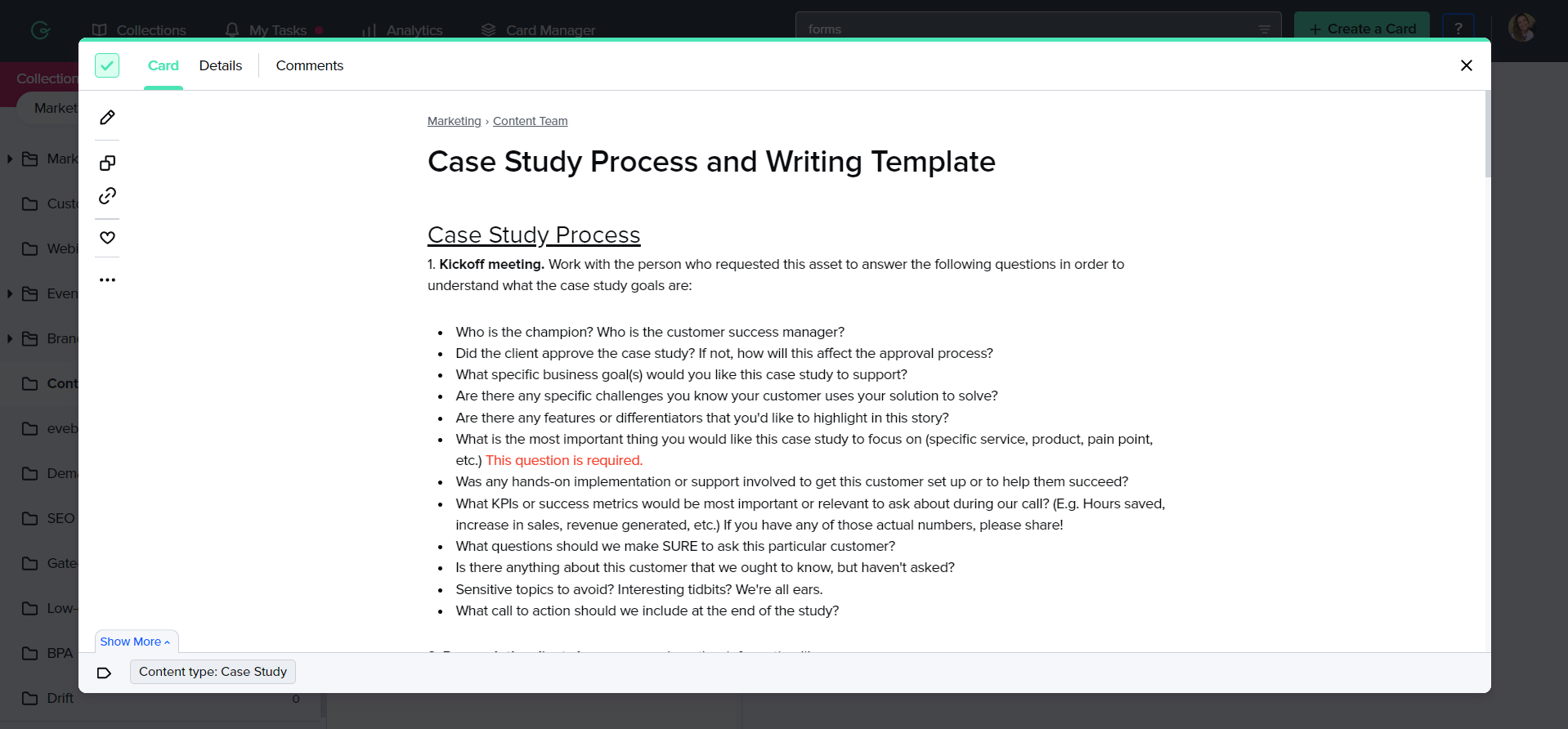 How do your marketing teams use Guru? Get the conversation started below!
Share your feedback
If you have feedback on the Guru for Different Teams Deep Dive experience and content, please share your feedback in this 5 min Deep Dive Survey. A winner is chosen every month to get a $25 Amazon Gift Card!