Hey everyone! I hope you enjoyed Thanksgiving weekend and had the best food and time with family and friends.
Since it's the start of a new week (and the holiday season!) I'm sharing a very special surprise that will help you make the most of both!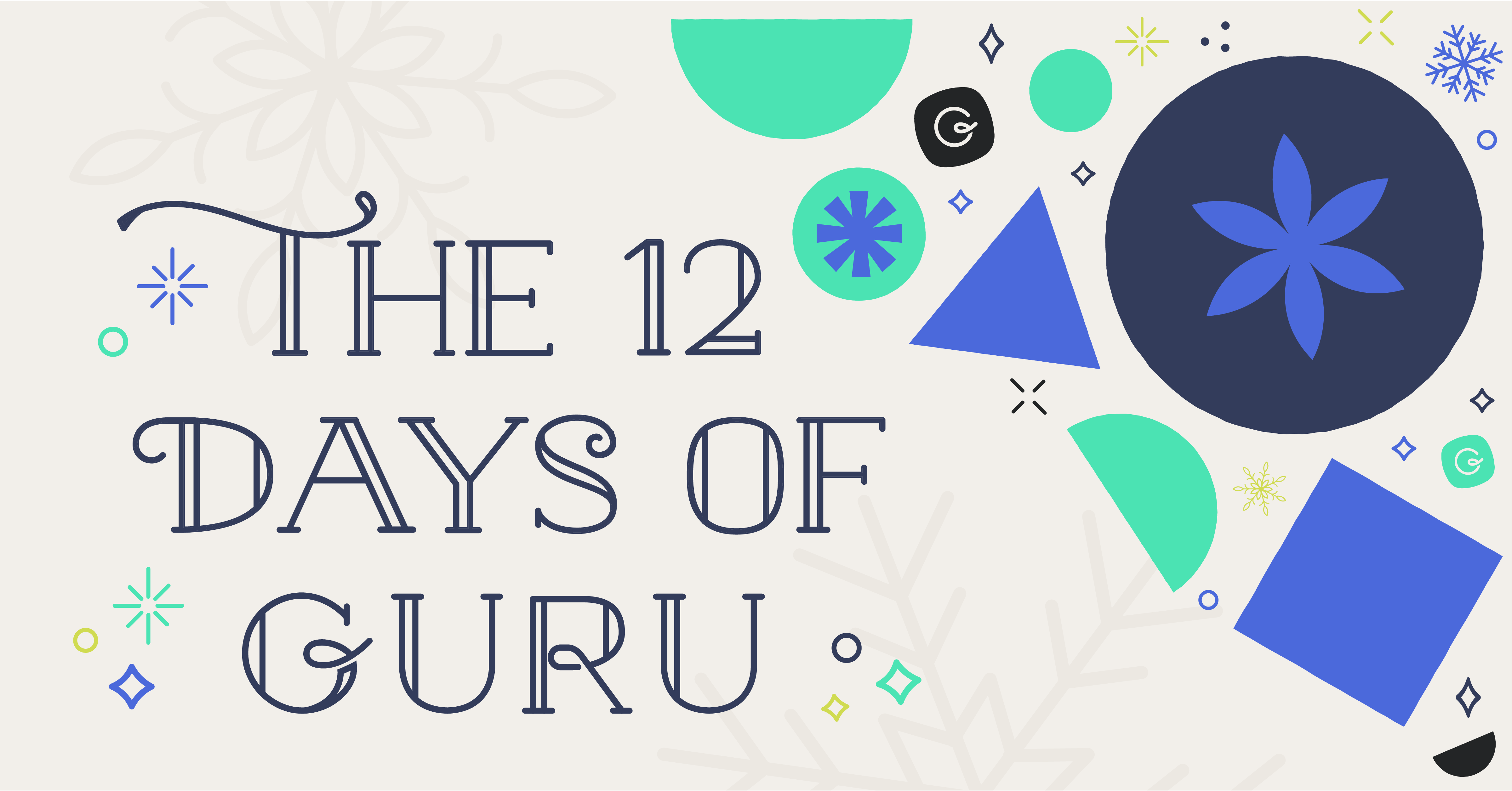 INTRODUCING THE 12 DAYS OF GURU CHALLENGE 
Starting December 1st until the Deep Dive on Dec 16th, we'll be dropping a series of tips to help you recognize your 2021 impact with Guru. Participants will have the chance to win prizes daily by measuring the Guru metric of the day. 
Follow posts each day to learn how to measure your success, Guru Analytics hacks, and more! We'll meet to share our wins and celebrate before the holidays.
 RSVP to our last Deep Dive of the year and keep an eye out for the challenge kick off this Wednesday in the Community!
NOW, IT'S GOAL TIME! SHARE BELOW → What is one Guru goal you are hoping to accomplish this week? Chances are someone in the community is working towards the same thing!
QUICK WINS →