Hi everyone! 👋
On the Support team, we often hear customers asking how you can move Cards between Collections, whether you're trying to re-structure your Guru environment or have a single Card you want to live in a different Collection.
🚨Before you follow these steps, ensure that you have Author access to the Collection that the Card lives in and the Collection that you're moving the Card to. You can double check your Collection permissions from the Collections page in Team Settings! 🚨
In order to move a Card between Collections, first navigate to the Card Manager. From here, you can filter for the Card(s) you want by using the Filter by Attribute column on the right hand side of the page.
After you have filtered for the desired Card, click on a single Card or all Cards: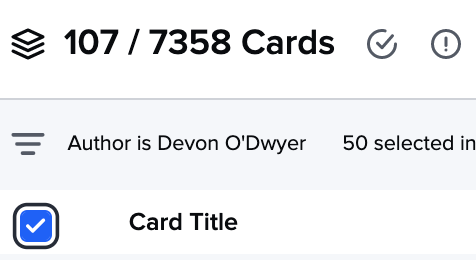 Next, click on the Move to Collection icon: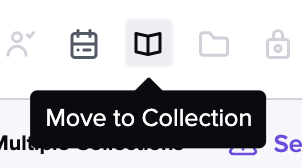 Select the Collection that you want the Card to move to, and tada! 🎉 You've moved a Card between Collection.
You can read more about moving content between Collections here. What questions do you have about moving content between Collections or organizing content? Drop them down below! ⬇️