Hey everyone! 👋Ever wonder how Guru's Technical Support team manages requests for internal knowledge creation and updates? Here's a behind-the-scenes look at what our process looks like today.
Guru's Technical Support team recently plotted our knowledge creation and updating workflow. We made sure to indicate the sources of knowledge requests, what actions Technical Support takes at every step, and indicated which tasks are manual versus automated.

With internal knowledge creation happening at a near real-time pace, we have seen success with automating several stages of our workflow. For example, when a new Guru Card is created within our "Product Q&A" Collection, Technical Support receives a notification from our Guru Slackbot in a dedicated Slack channel (this helps with general awareness of new knowledge across customer-facing teams) and an automated Asana task to review the Card is created (setup using Zapier).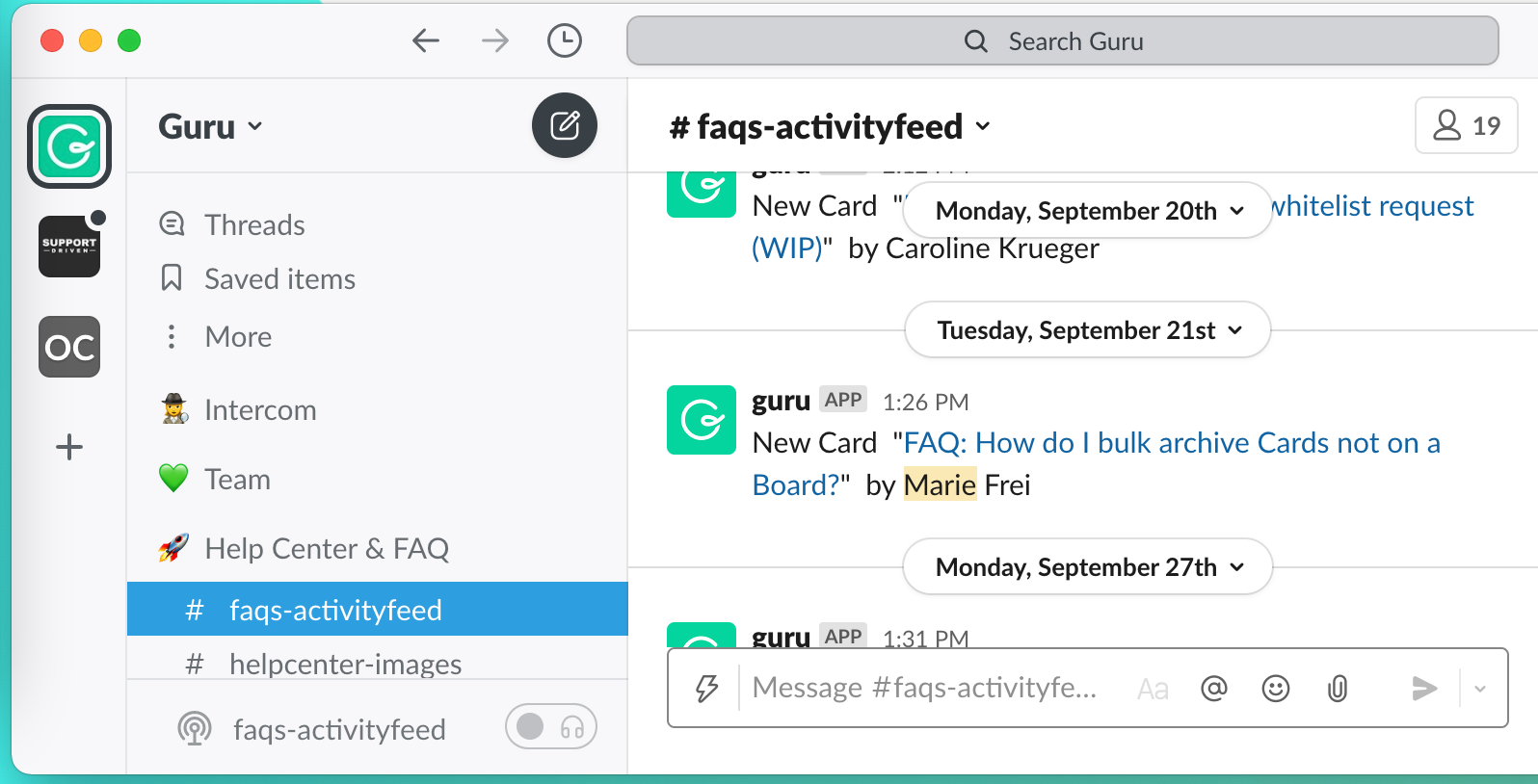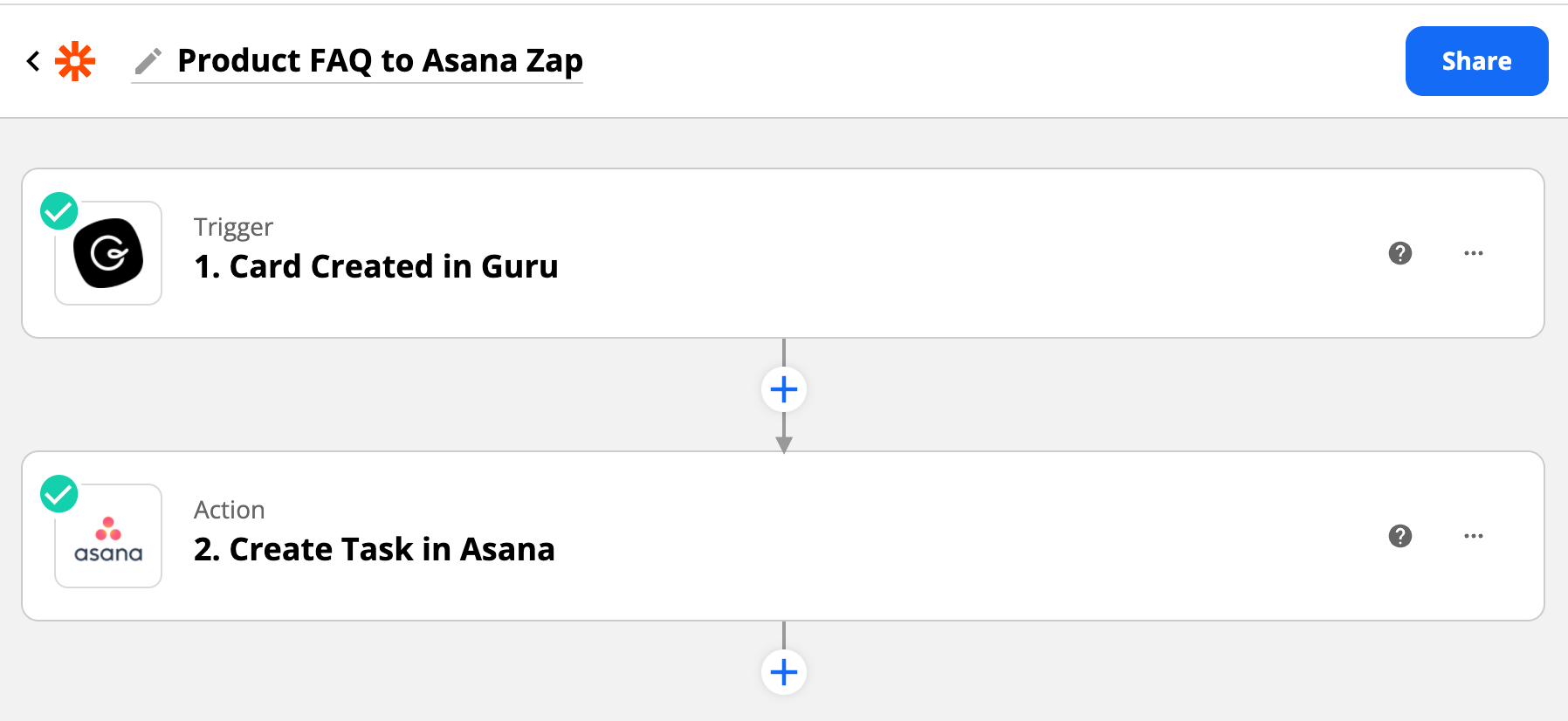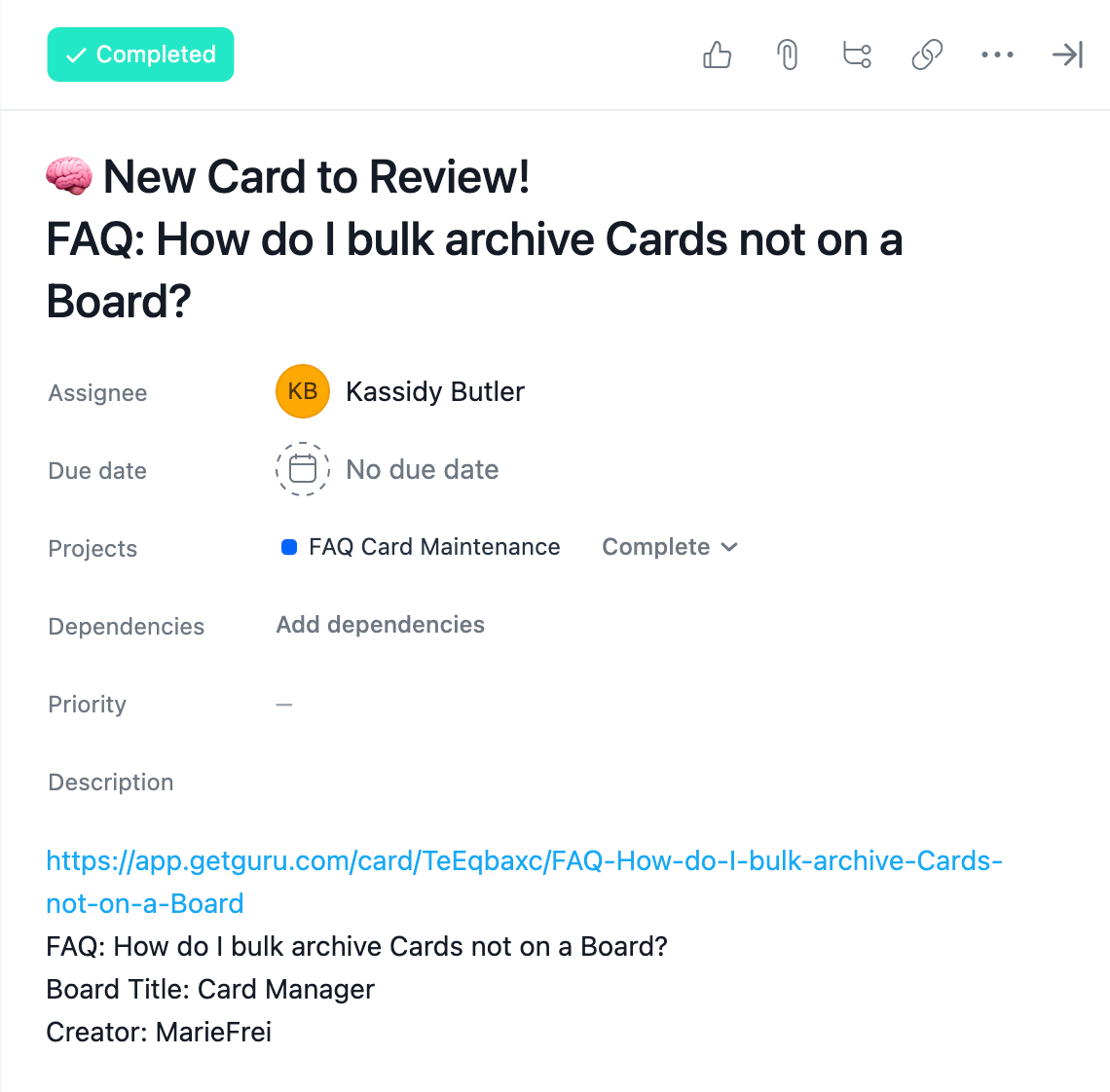 I'm sure you're now wondering, what does our team do with all of these Asana tasks? 🤔
The Technical Support team has a weekly "Knowledge Throwdown 🤠" meeting in which the five of us spend the same half hour independently working on completing the Asana tasks. One teammate might take on writing a new help center article with all of their time, while another might take on verifying multiple Guru Cards and responding to multiple new Card comments. It's fun to mix it up each week! 🎲
At the end of the half hour, the team hops in a Zoom to reflect and workshop any outstanding questions or issues together. Since launching this program in September, we've more than doubled our team's completed Asana tasks, ensuring new Cards and updates to existing Cards are completed in a timely fashion. 💫
I'd love to hear from @Diana Simmons or @Brantley Merritt and the rest of the Guru Community on what workflows your team has implemented for managing knowledge updates! Drop a comment or question below. 😄