Good morning Guru Community! Welcome to Day 8 of 12 Days of Guru. 
 Countdown till we celebrate together at the Deep Dive on the 16th!
Yesterday's Winner …
Thank you so much for participating and sharing your total # of Guru users in 2021! @Elizabeth Fugikawa @Alex Avila @Shona Fenner @Amanda Labby @Nina Frank @Valerie Renda @Ian Link @Anastasia Rybalko @kelly 
You were all entered in our daily drawing. The winner from Day 7 is ….  @Elizabeth Fugikawa!!!!! you will get to chose between a $25 gift card or Guru swag. Be on the look out for a message in your email inbox!
What is the 12 Days of Guru?
If you are hearing of 12 Days of Guru for the first time, starting December 1st until our Holiday Deep Dive on December 16th, we'll be dropping a series of tips in the Guru Community to help you recognize your 2021 impact with Guru.
Participants will have the chance to win prizes daily by measuring the Guru metric of the day and sharing your findings in the thread. 

By the end of the 12 Days, you'll have all the information you'll need to complete a Year in Review Card or PDF you can share with your team. 

You'll be able to submit your final Card for a grand prize. 

At the Deep Dive, we'll meet to share our wins, mix and mingle, and celebrate before the holidays!
Follow along with these 12 Days of Guru resources and don't forget to RSVP to the Deep Dive: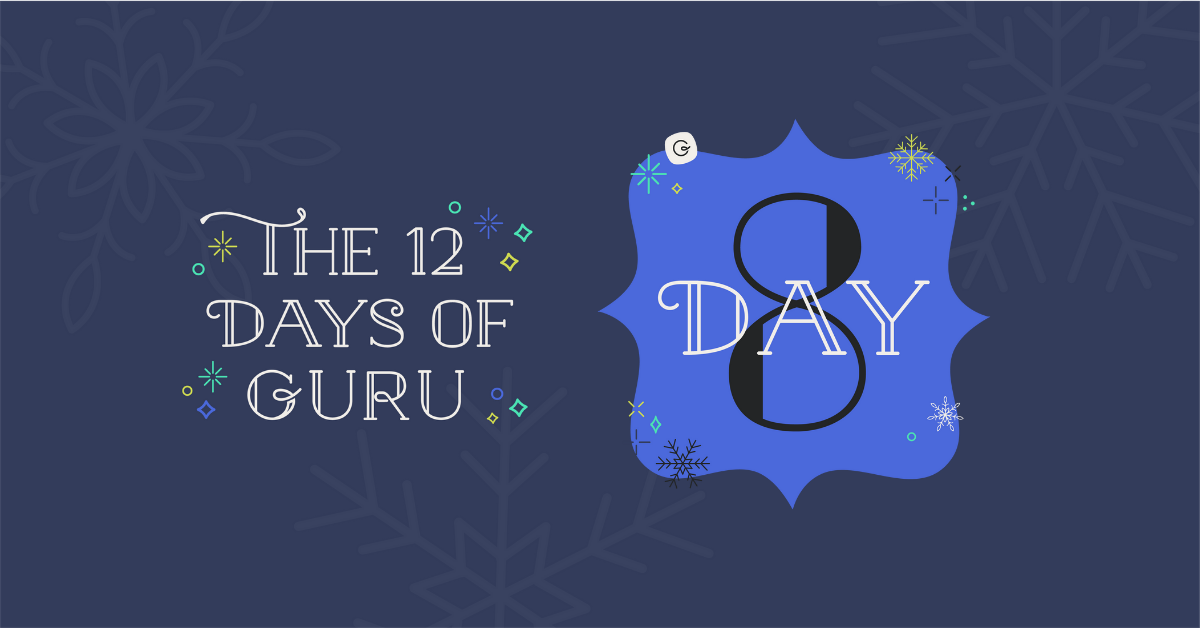 Day 8 Challenge!
Today we'll be identifying our Guru Power Users of 2021. we have at our companies. This will be the start of a few metrics to celebrate our Guru users, so stay tuned!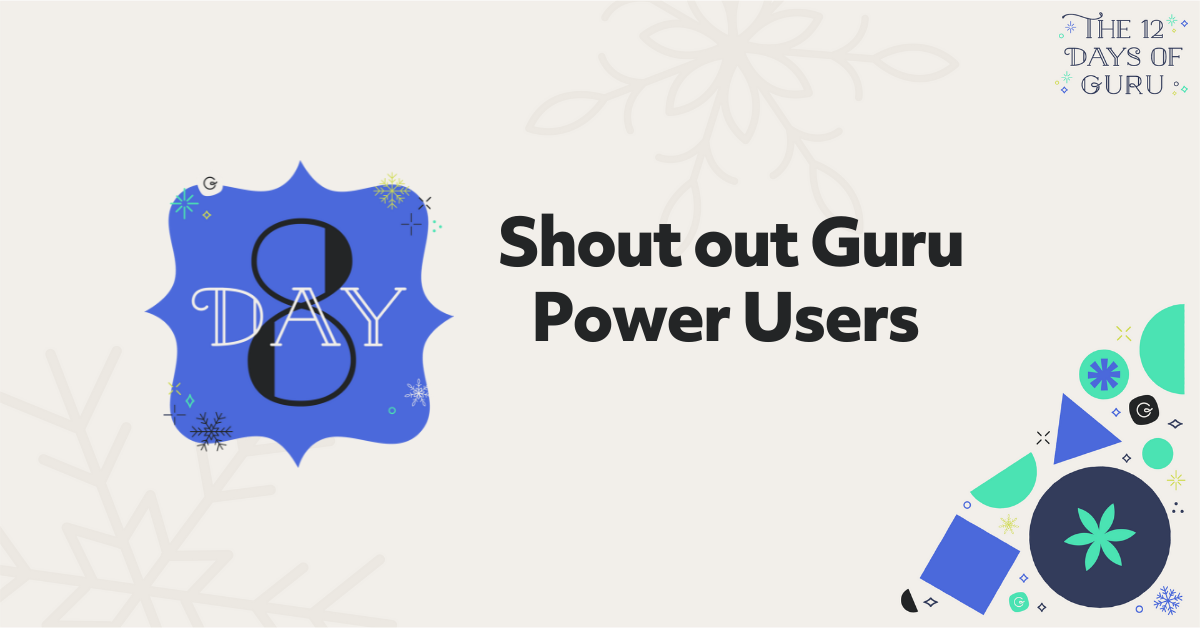 Who are your Top Guru Power Users?
Web App: Go to the web app (app.getguru.com) and head to the Analytics Tab
Head to the Users Section in the Analytics Tab
Change the date range to be "in the year 2021"
Look at the bottom left section "Usage by User"
Download CSV
Import CSV into a spreadsheet tool like excel or Google Spreadsheets
Find the sum of usage counts for each user for the whole year
Sort the sum column by descending 
Find who rises to the top!
NOTE: 
Usage encompasses all Guru active user events, including each time a user views, copies, searches, verifies, or edits a Card. There will always be fluctuations, but overall, strong teams will continually reach high usage levels.
It's important to decide how you want to measure power users. Are you interested in power users for the year, or just from December 2021 (this could happen for a variety of reasons - maybe you recently hired a bunch of folks and want to include them in the metric, etc). 
You can use this metric as an opportunity to highlight engaged users from different groups (i.e. which Sales reps were top power users). 
Share below for the chance to win a $25 Amazon gift card or Guru swag item of your choice! The winner will be announced tomorrow morning with our Day 9 Challenge post. 
P.S. New to Guru Analytics? Learn more in these help center articles: