Happy Guru Anniversary! Congratulations on one whole year with Guru, AND finding yourself at step two of the Guru Anniversary Challenge. 
This step is about your Guru trust score.
Guru provides a trust score that represents the percentage of your content that is verified and up to date. Every team is different, but accounts with the highest usage have trust scores above 85%, meaning only 1/8 of their content is out of date.
Today, we'll take a look at your current trust score to see how strongly you're wrapping up the year. We'll also look at the consistency of your trust score over 2021. 
To measure your trust score: 
Web App: Go to the web app (app.getguru.com) and the initial dashboard will display the trust score. You can always return to the dashboard by clicking the 'G' icon in the left hand corner of the navigation bar. 

Analytics: Navigate to Analytics in the web app (app.getguru.com/#/analytics) to view the trust score in the top right corner of the Analytics portal.

 Change the date range to "Is in the past year" and refresh your data! Note: you may want to adjust this, depending on what window of time you'd like to measure with Guru. I recommend matching this to your approach in Step 1! Decide on a timeline and keep it consistent for reporting to come!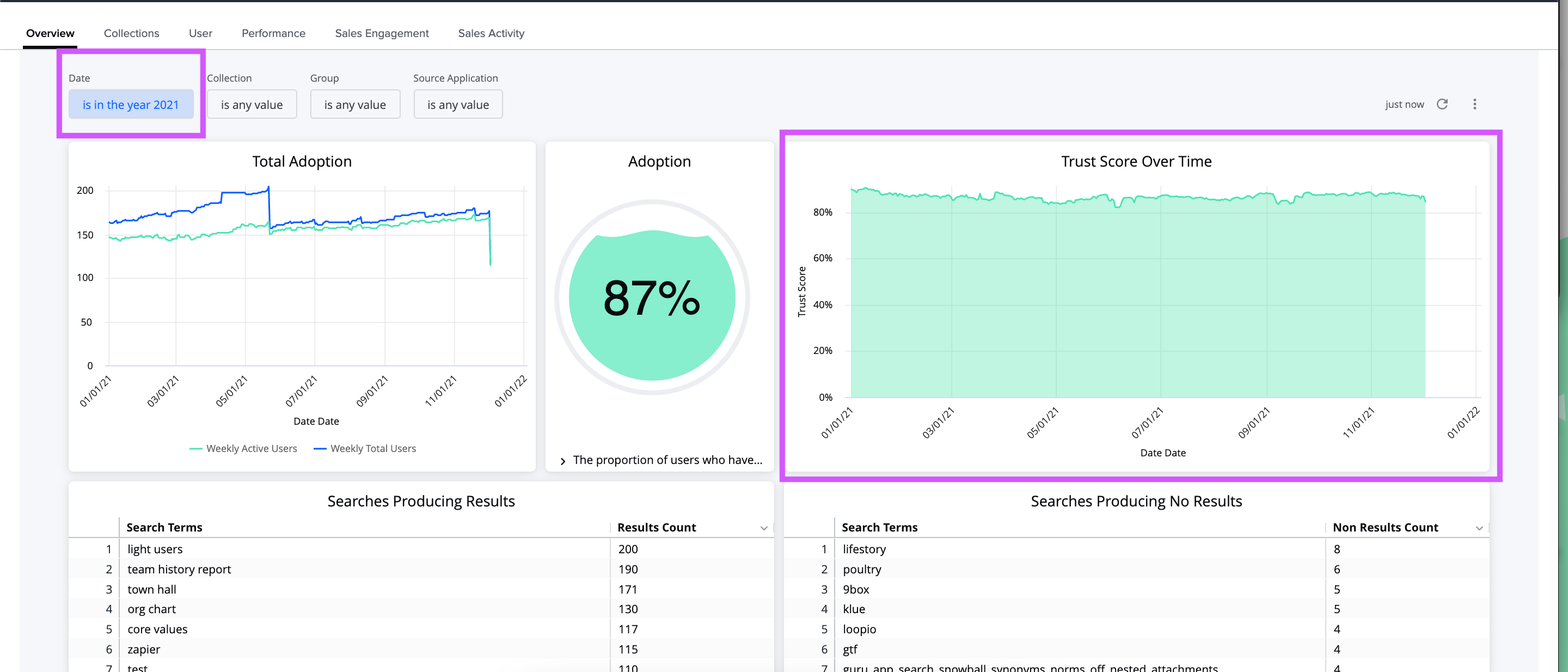 What trust score are you ending the year with? Was your trust score consistent over the whole year? What was your average trust score? 
There is always room to improve your trust score and verification process. Find ways to improve it and set yourself up for more consistency in the new year in this help center article. 
Don't forget to share findings after completing the Guru Anniversary Challenge in this post to grab your exclusive badge!