Happy Guru Anniversary! Congratulations on one whole year with Guru, AND finding yourself at step four of the Guru Anniversary Challenge. 
Today's metric of the day is about your most popular Cards. Which Guru Cards came out on top during your year with Guru?
To find your most popular Cards: 
Web App: Go to the web app (app.getguru.com) and the initial dashboard will display the trust score. You can always return to the dashboard by clicking the 'G' icon in the left hand corner of the navigation bar. 

Analytics: Navigate to Analytics in the web app (app.getguru.com/#/analytics) and head to the Collections tab. 

Change the date range to "Is in the past year" and refresh your data! Note: you may want to adjust this, depending on what window of time you'd like to measure with Guru. I recommend matching this to your approach in

Step 1!

Decide on a timeline and keep it consistent for reporting to come!

 What Cards are at the top of the Most Viewed Cards section?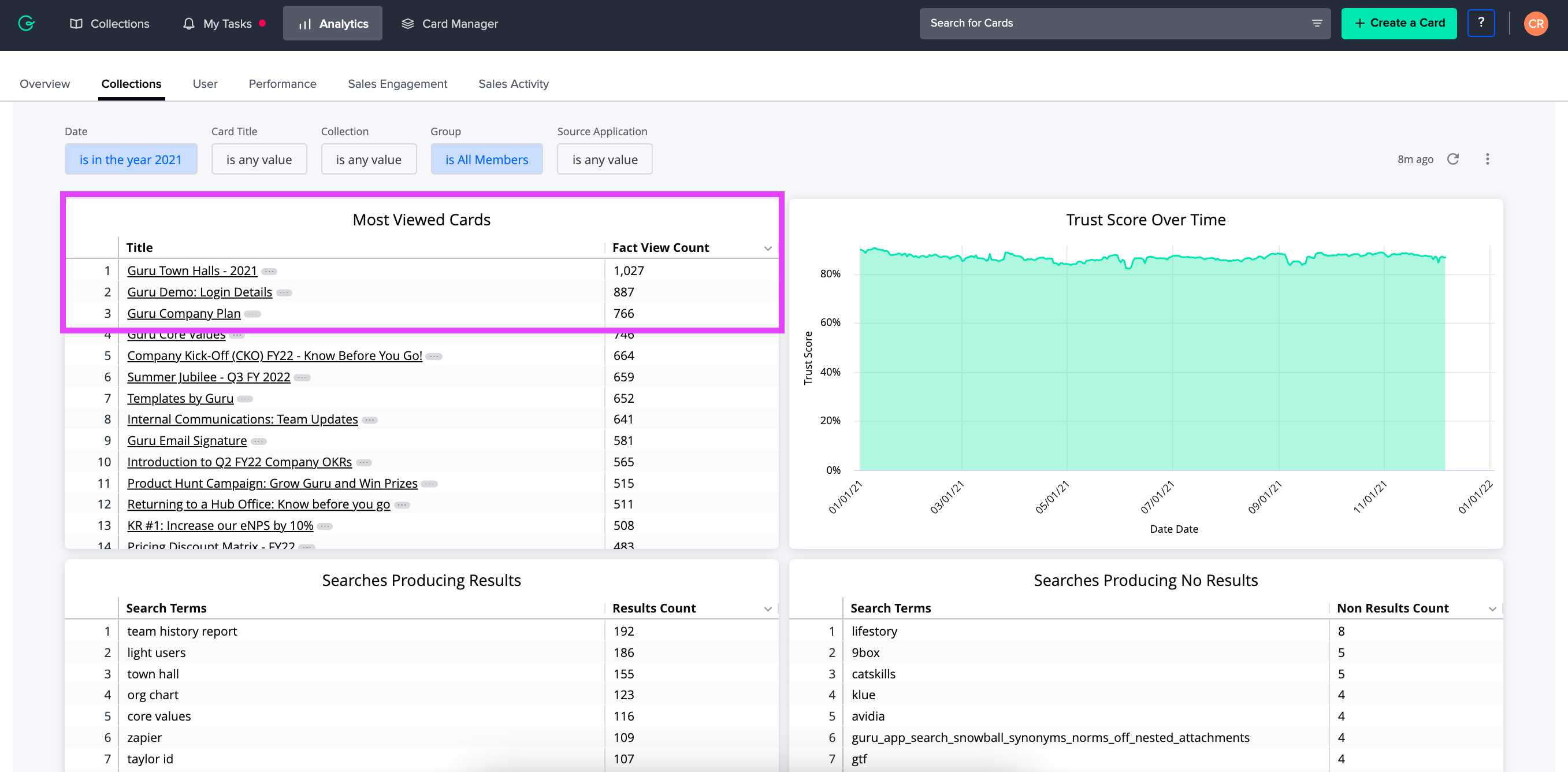 What were your most popular Cards of 2021? Share below! And don't forget to share findings after completing the full Guru Anniversary Challenge in this post to grab your exclusive badge!