Happy Guru Anniversary! Congratulations on one whole year with Guru, AND finding yourself at step seven of the Guru Anniversary Challenge. 
Today we'll be sharing the total # of Guru Users we have at our companies.
How many Guru users do you have? Share below!
If you have admin access: 
Web App: Go to the web app (app.getguru.com) and head to "Team Summary" under the Billing page. Find a summary of your Guru users there! 
 

(This is just an example). 
If you don't have admin access (like me hehe) you can:
Head to the Users Section in the Analytics Tab
Change the date range to be "in the year XXXX" 

Note: you may want to adjust this, depending on what window of time you'd like to measure with Guru. I recommend matching this to your approach in

Step 1!

Decide on a timeline and keep it consistent for reporting to come.

Look at the bottom left section "Usage by User"
Scroll down to capture the total number! Some folks may have over 1,000 Guru users. In that case, feel free to export the CSV and find the number faster!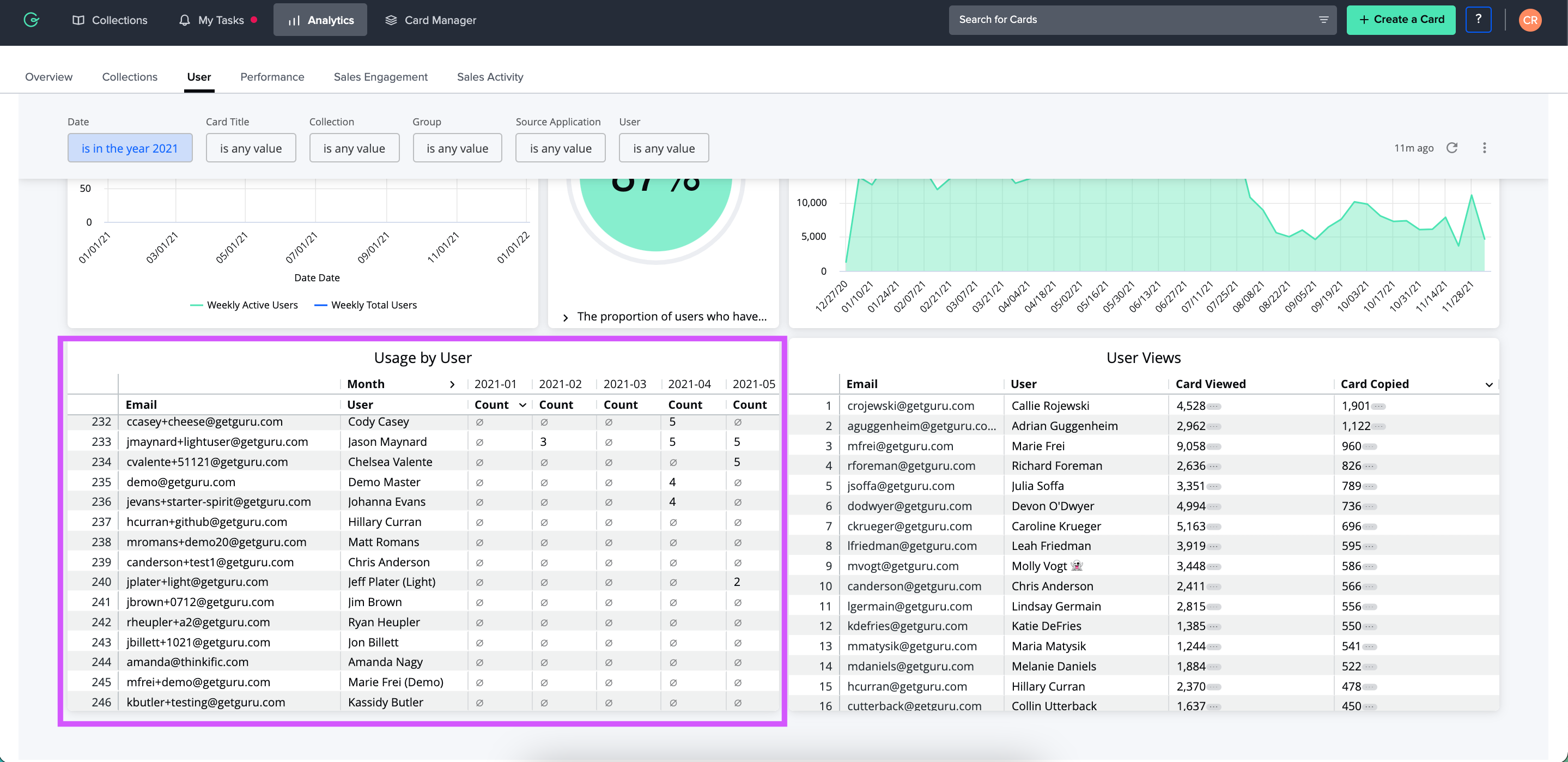 Don't forget to share findings after completing the Guru Anniversary Challenge in this post to grab your exclusive badge!
P.S. New to Guru Analytics? Learn more in these help center articles: