Looking to celebrate all the folks on your team who make the outcomes of Guru possible? You're in the right place!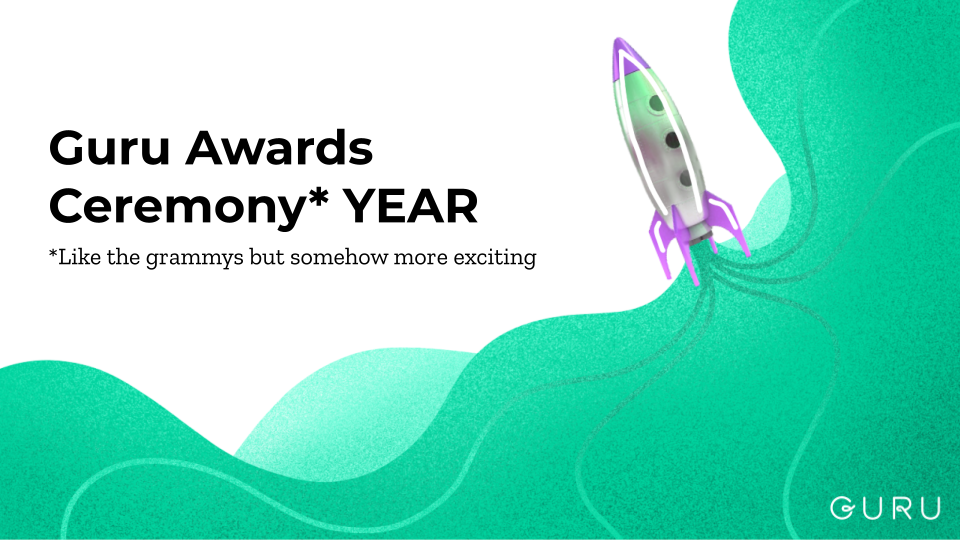 For the actual ceremony, customize this deck.
Work with your team to figure out the logistics - will you have a mic? What time will it be held? Is the whole company invited? How is word getting out?
NOTE: To make the ceremony more interactive (and give more chances for winning!) pull the answers for the Q&A as well!
Congratulations! You did it!
Don't forget to come back to the original challenge post to share your experience creating your own Guru Awards and get your exclusive Community badge!