Problem
I currently keep track of all our Guru comments in a Google Sheet (useful to track analytics/usage and track user participation which can be used for performance reviews). Guru comments are used in our feedback cycle to allow anyone to flag missing, unclear or outdated content.
I would like to be able to automate this by having Zapier update this sheet for me instead of me copying and manually entering each comment, but the issue is that there is currently no specific support to extract the comment itself when using the Guru Card Comment Created trigger in Zapier: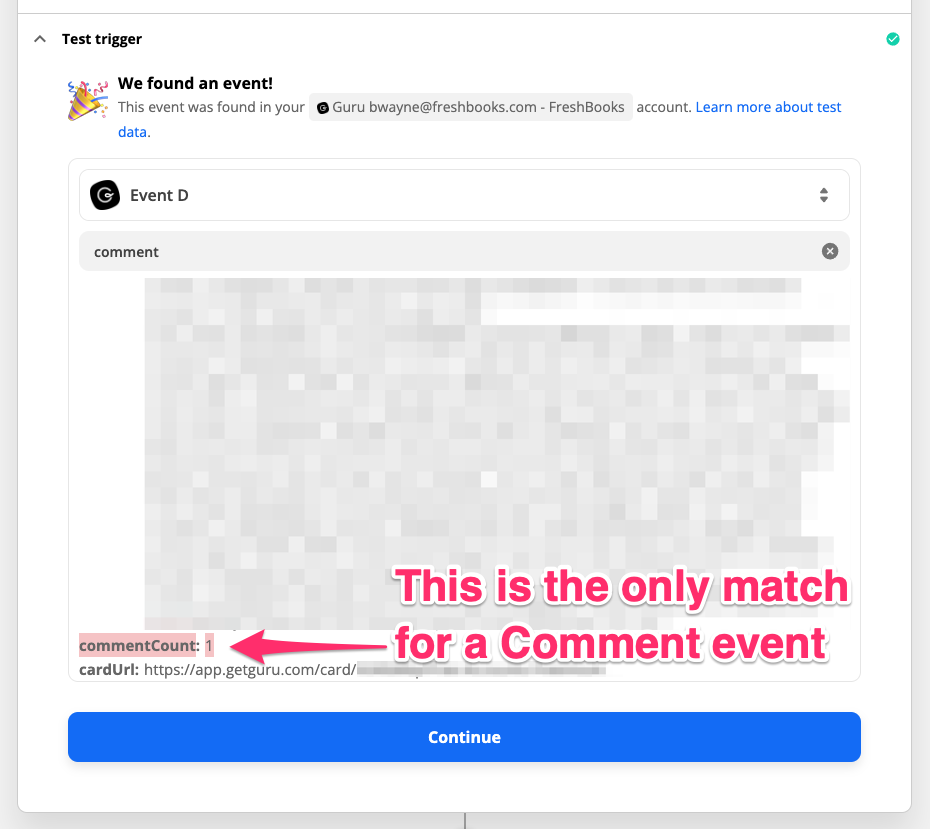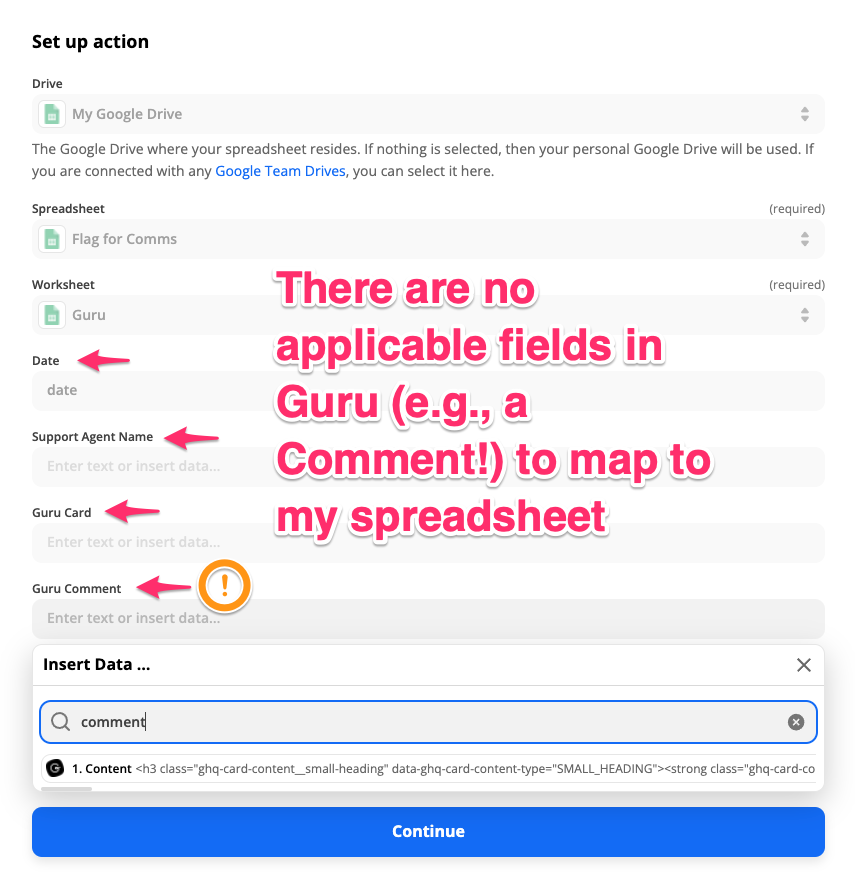 Proposed Solution
Improve the API offerings for Zapier to correctly pick up the Guru Comment field itself, as well as add in the Guru Commenter Name and Guru Comment Date as applicable fields too. This will greatly benefit anyone looking to automate their tracking of Guru comments, since there are no in-app analytics available for Guru comments.