Hi everyone! 
We know how important it is to be able to link Guru Cards to one another to create continuity across your knowledge base, so we're excited to provide more context around how and where your Cards are linked to each other in Guru. On the details tab of a Card, you'll now be able to see how many other Cards in Guru link to that Card.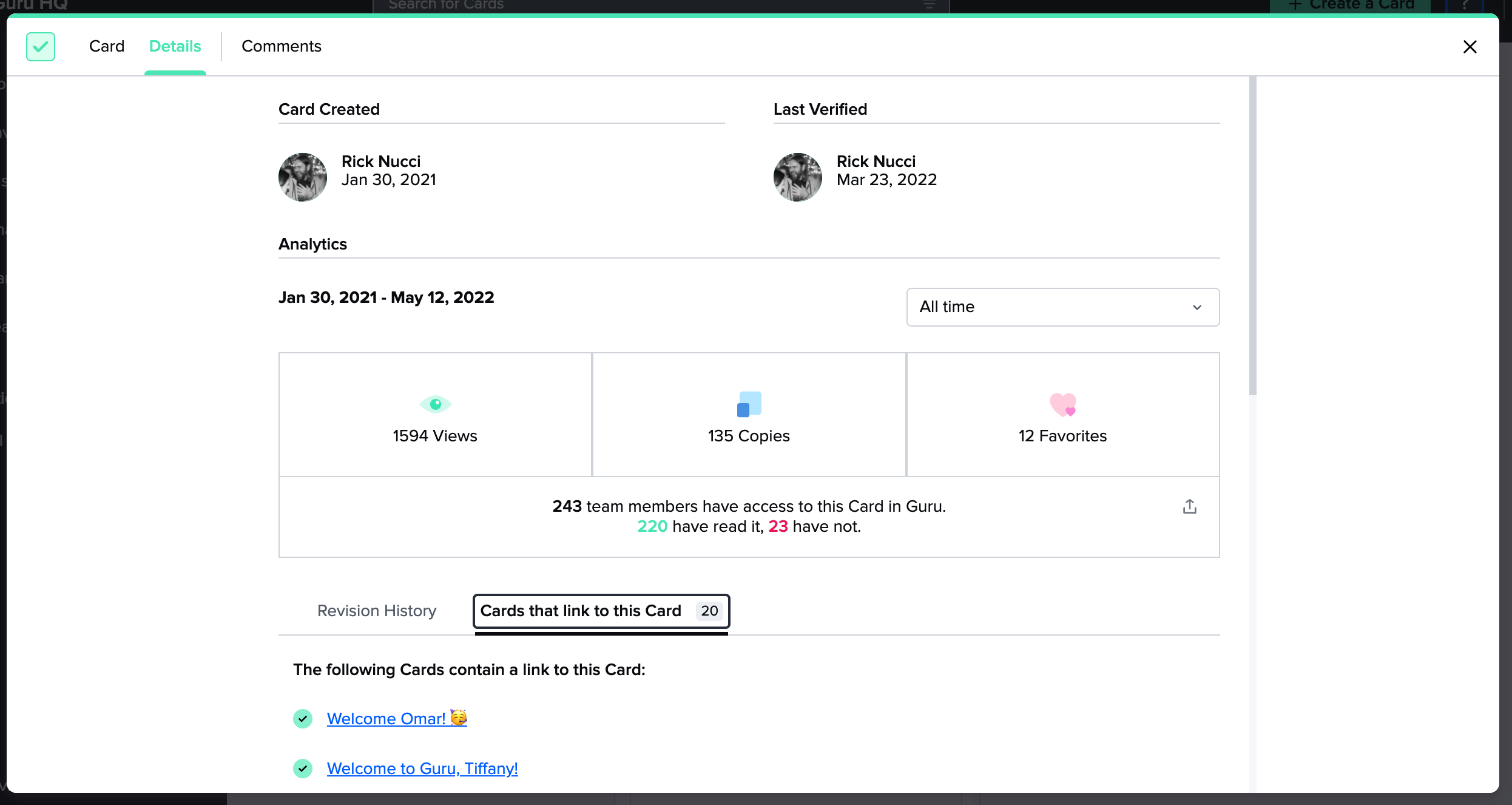 Providing a list of Cards that link to a Guru Card will help both authors and end users understand the significance of that Card's topic and the sprawl of that information. Seeing that a Card is linked to from 10 other Cards can help you draw connections between knowledge across authors and Collections. Users will only be able to see the Card titles in the linked list that they have permission to view; any other Cards will display as inaccessible so as to maintain your knowledge security.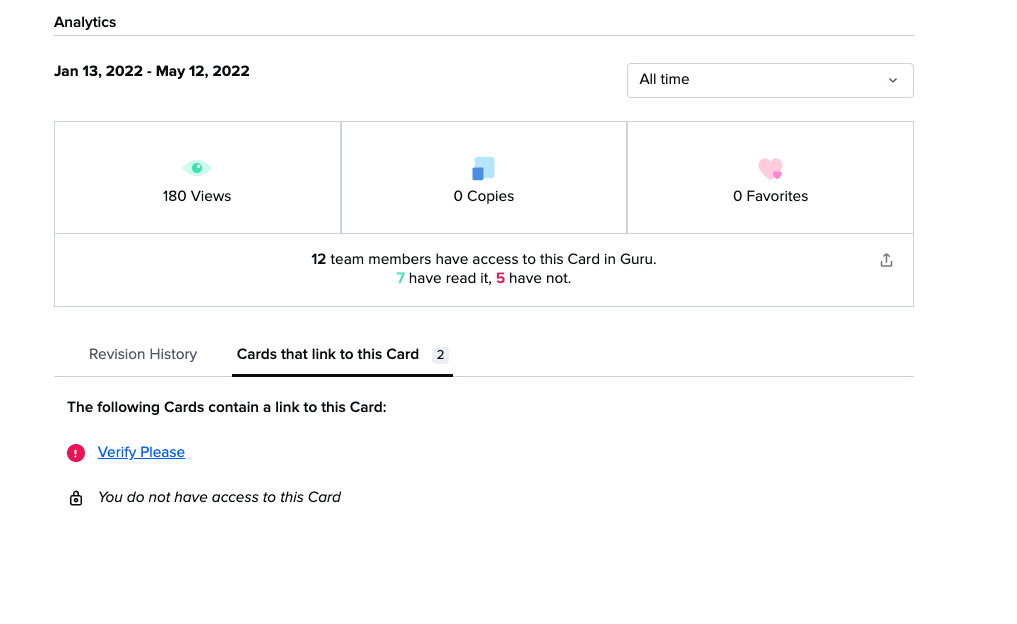 This additional context is especially important when it comes to archiving Cards – without understanding how any given Guru Card is referenced throughout your knowledge base, it's impossible to understand the impact of archiving that Card. If Card A includes a link to Card B and Card B is archived, the link on the Card A becomes broken. Broken Guru links create a confusing experience for users and leads to dead ends in your knowledge base. By providing visibility into how many Guru Cards link to a given Card, authors can proactively remove or update those links before archiving a Card, or even rethink archiving that Card in the first place. 
---
We hope this update improves your ability to make connections between information in Guru and helps you keep your knowledge base clean and accurate. Let us know how you plan on using this new information to better manage your knowledge in Guru!