Hey everyone! How do support HR/People Ops efforts with Guru? We're looking to find some examples of Guru Cards to turn into templates and add to the Template Gallery!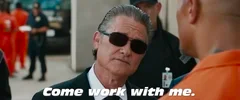 If you use Guru to support communications to employees and log hiring, onboarding, benefit information and more in Guru — what types of Cards do you maintain?
Would love to see examples of interview templates, total compensation statements, equity compensation policies, 1:1 meeting template, performance review templates, anything that you think others would find helpful.
We'd love to get some inspiration, and with your permission, turn your ideas into Guru Card templates that will be featured along with other Guru Card templates. :) Excited to see what Cards you find useful!