Need some ideas for how to best organize your engineering team collection in Guru?
We've got you covered! In a recent Deep Dive, we split into breakout rooms to discuss how different teams use Guru.
Staying competitive with up-to-date knowledge
@Ryan Yurkanin , Guru Engineer, will share how the engineering team uses Guru to collaborate and deliver the ultimate knowledge management solution.
He covered:
The engineering team collection structure
Cards hosting coding information to support the engineering workflow
Cross-functional documentation to support collaboration 
Get a closer look at Guru's Engineering collection: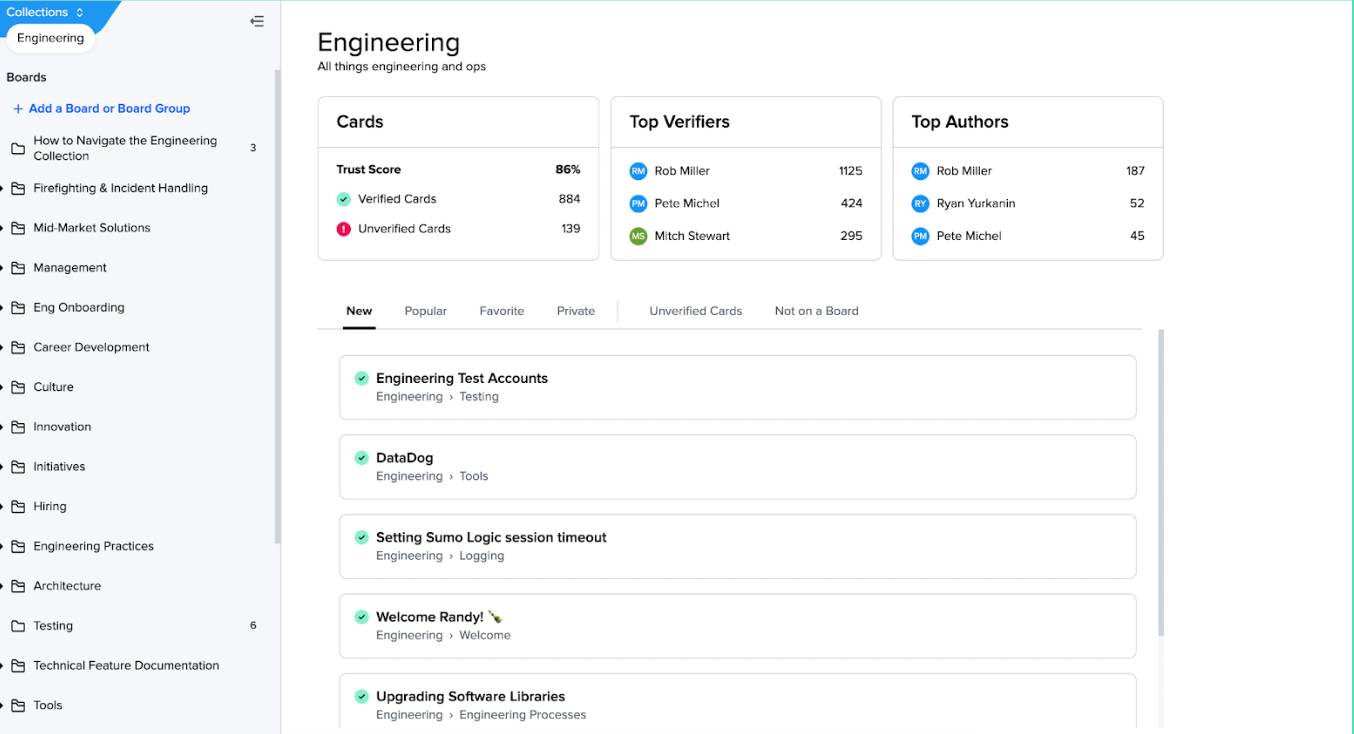 Get a closer look at Ryan's Cross-Functional Team Guide: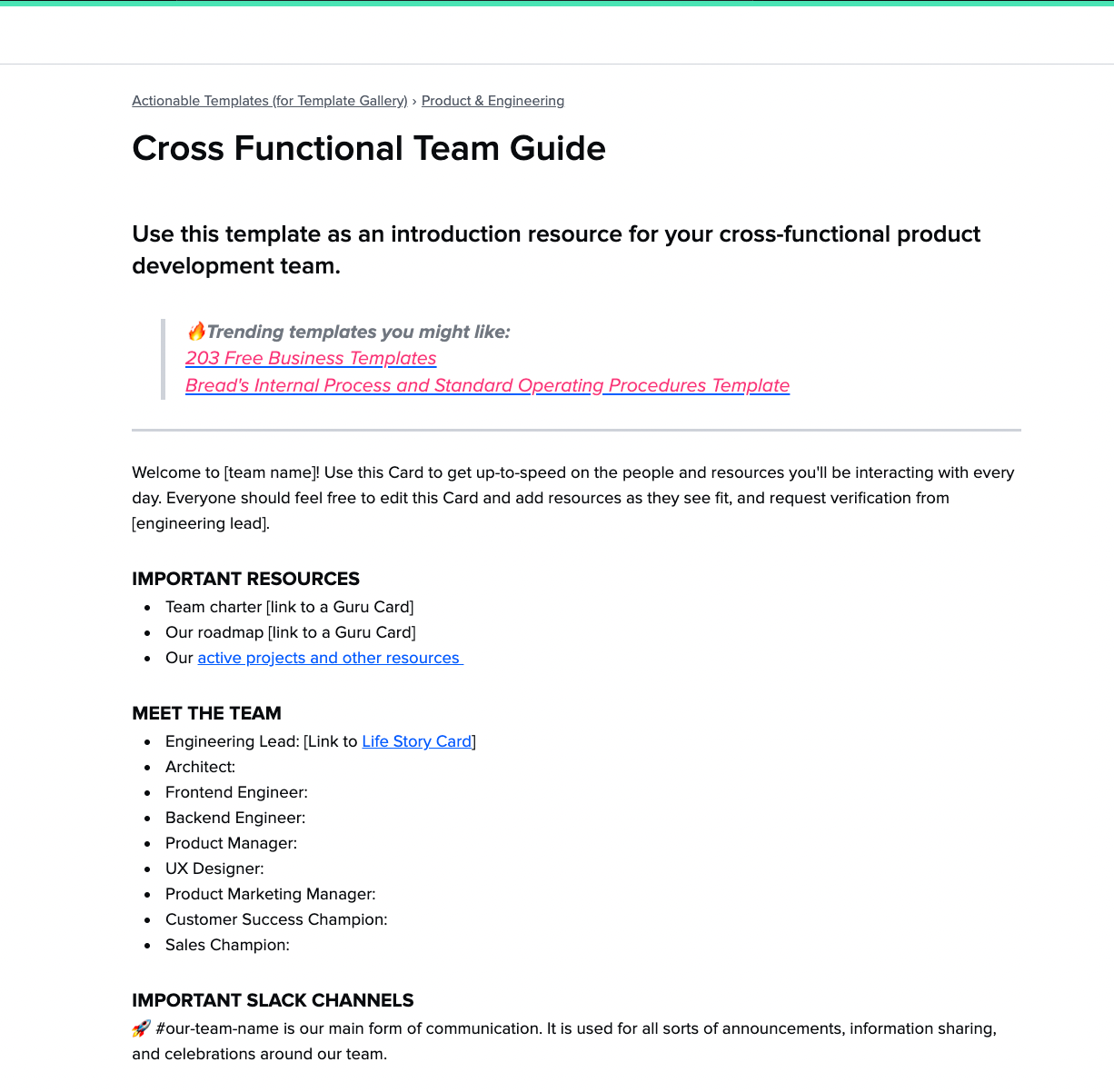 How do your engineering teams use Guru? Get the conversation started below!