Need some ideas for how to best organize your People-Ops Collections in Guru?
We've got you covered! In our recent Deep Dive on Guru for different teams, we be split into breakout rooms to discuss specifics.
Sharing Company Knowledge
Gain inspiration from Guru's own Internal Comms specialist Guru Emma Healy, dig into the resources, and drop your questions and examples below. 
Emma covered her role at Guru and how she:
Creates internal communications "rituals" so employees can better navigate the information they need to do their jobs
Sources information for Company-Wide Newsletter
Uses knowledge alerts to keep teams informed 
Creates Cards for company-wide events
Get a closer look at the company-wide collection structure we have at Guru: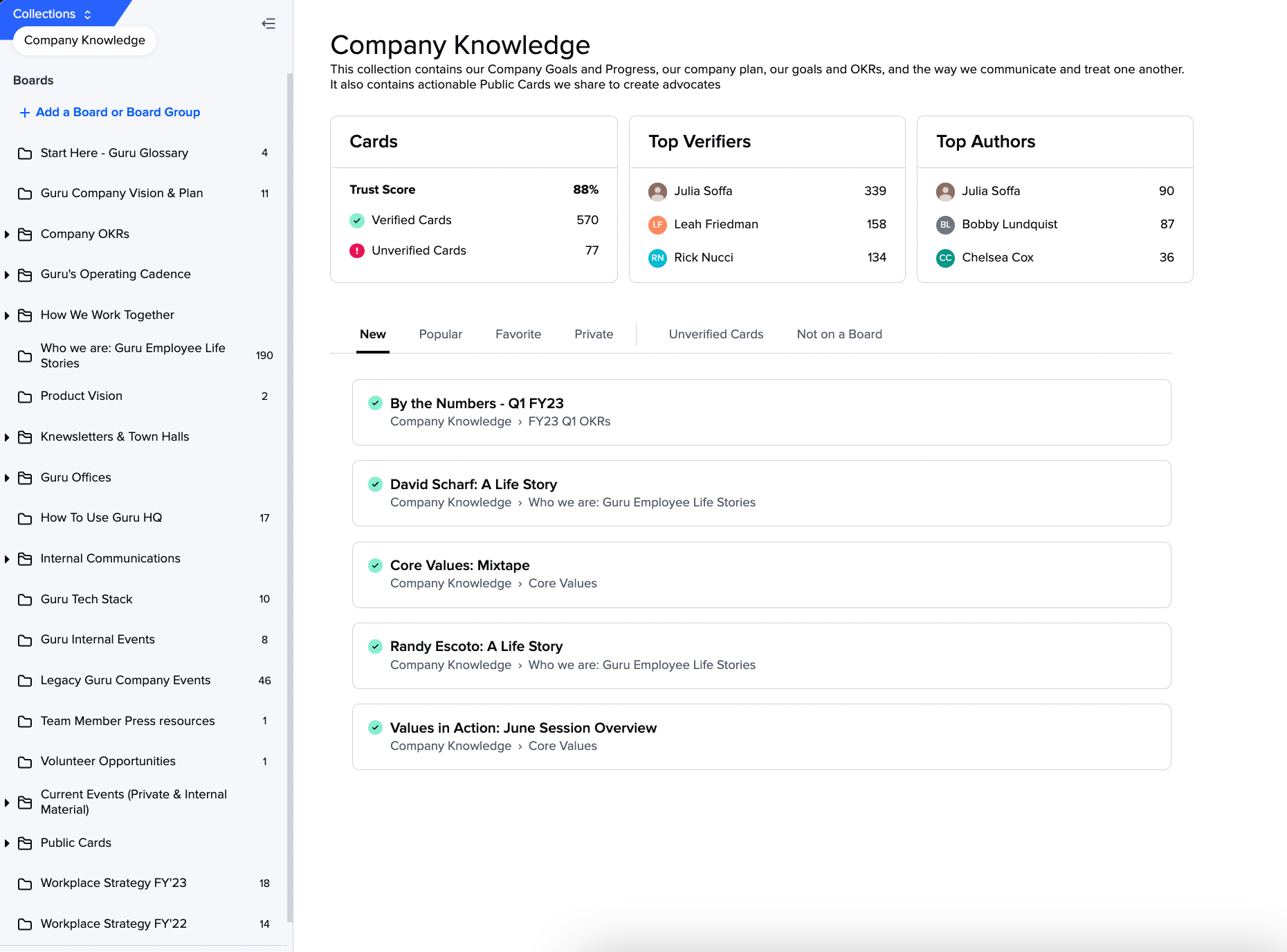 Get a closer look at the Guru Knews Template: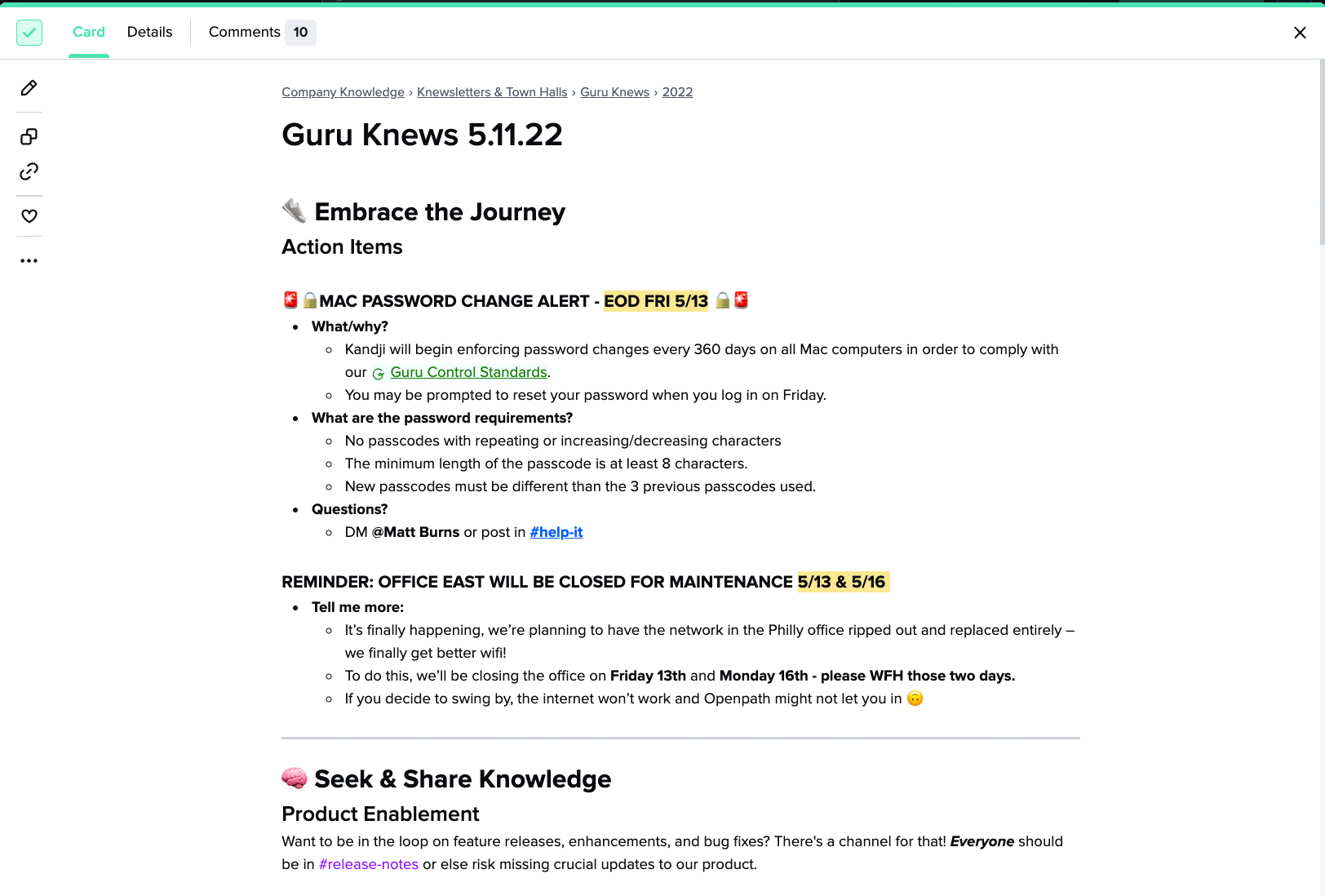 Get more inspiration:
Are you a People Ops team member looking to use Guru for new hires? Check out these recent conversations with Guru Knowledge Leaders!

How does your People Ops team use Guru? Keep the conversation going below! 
Share your feedback
If you have feedback on the Deep Dive experience and content, please share your feedback in this 5 min Deep Dive Survey. A winner is chosen every month to get a $25 Amazon Gift Card!