Need some ideas for how to best organize your Revenue Team / Sales Collections in Guru?
We've got you covered! In a recent Deep Dive, we split into breakout rooms to discuss how different teams use Guru.
Staying competitive with up-to-date knowledge
@Kristin Fretz , Director of Revenue Operations at Bread Financial, will share how she's used Guru to support her revenue team.
"I'm a revenue operations person who is a systems fanatic. For the last three years, I built up an enterprise tech stack and made it sync with Salesforce. Guru is a big part of that. That's why I need a whole collection for this knowledge. I have 20 plus Saas tools and a sales person gets assigned at least eight of them on their first day. Keeping all of that knowledge straight is a lot to process when you join. Guru is a great way to sort of take that pressure off of you don't need to learn everything right away, but it's here when you're ready."
She'll cover her approach to:
Structuring the Sales Techstack information within the Revenue Team Collection
Using Guru and Slack to document (and adjust) workflows, systems, and processes as they grow
Leaning on knowledge alerts to deliver important information to teams 
Get a closer look at Kristin's introductory sales tool Card: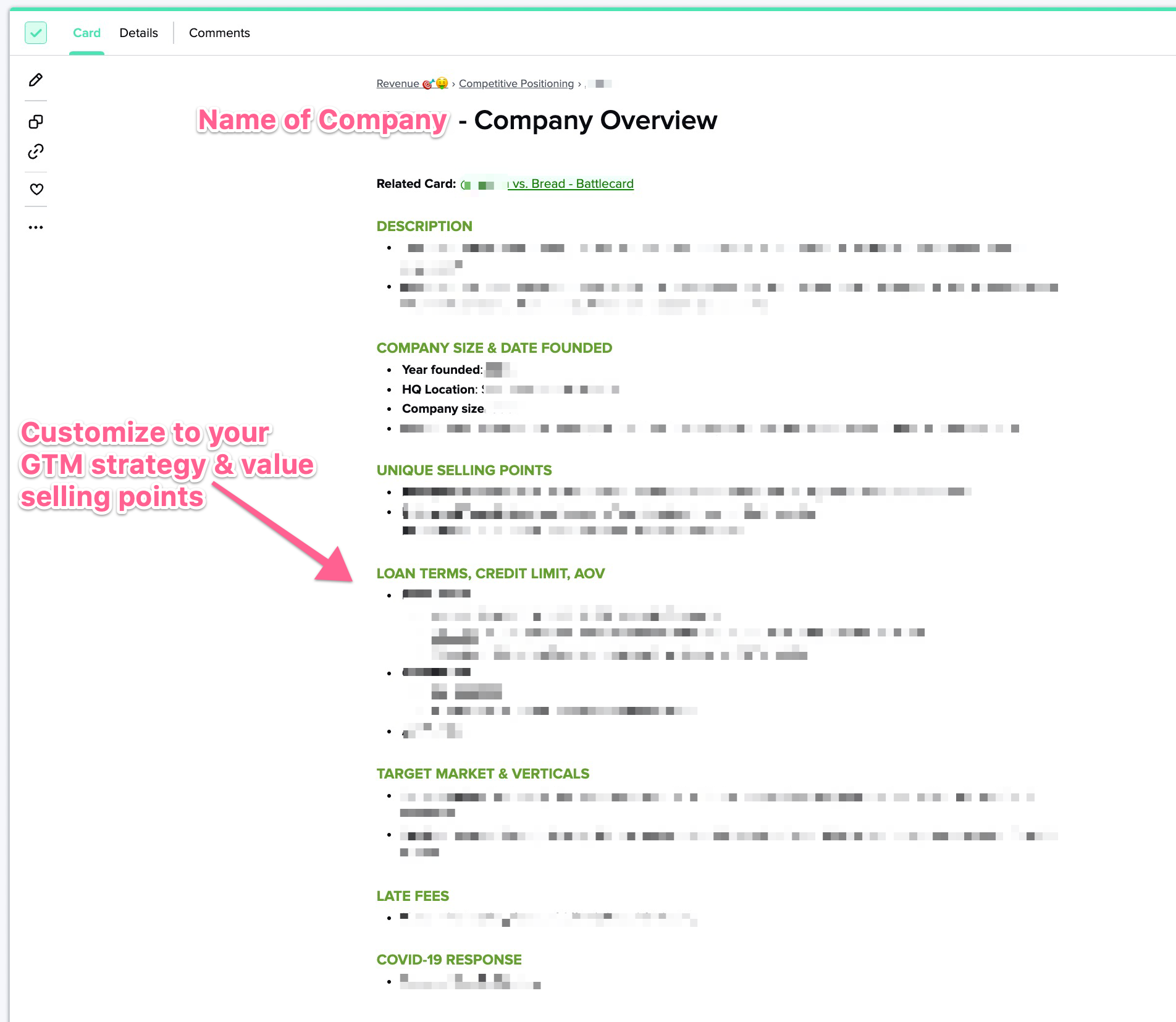 Get a closer look at Kristin's Competitor Battle Card structure:
How do your revenue teams use Guru? Get the conversation started below!
Share your feedback
If you have feedback on the Deep Dive experience and content, please share your feedback in this 5 min Deep Dive Survey. A winner is chosen every month to get a $25 Amazon Gift Card!