Hey everyone! How do you use Guru to collaborate with other departments? 
Being on Guru's Technical Support team, I work closely with many different departments (engineering, sales, CS, etc.) and it's so important that we all have access to the information we need to stay on the same page. 
This quarter, I've focused on creating processes for our Revenue teams (AMs/AEs/CSMs) to follow when they collaborate with our Technical Support team on customer issues. Our Support team uses Intercom and as of right now, we don't have a set process in place when our Revenue team members escalate technical issues to our team. This can lead to a bit of confusion across our teams. There's a few different ways I've utilized Guru to create this process:
Break up content so it's easy for others to read: I've created a Guru Card with bulleted steps, tables, and dividers to document a well-defined process that's still easy to read and understand. Here's an example of a table I've inserted to break up the Card content:
Send a Knowledge Alert: Once this process is finalized and ready to share with the Revenue teams, I'll send a Knowledge Alert to alert the teams of the published Card. This is a great way to alert other departments of new and important information, and you have visibility into who has read the Knowledge Alert. 

Comment on Cards: I love using Card Comments to communicate with other departments! I think it's a great way to collaborate with other team members and seek clarity directly on the Card. By "@mention"ing another team member, you can discuss in the comment section of the Card and don't need to move your conversation to Slack or another tool: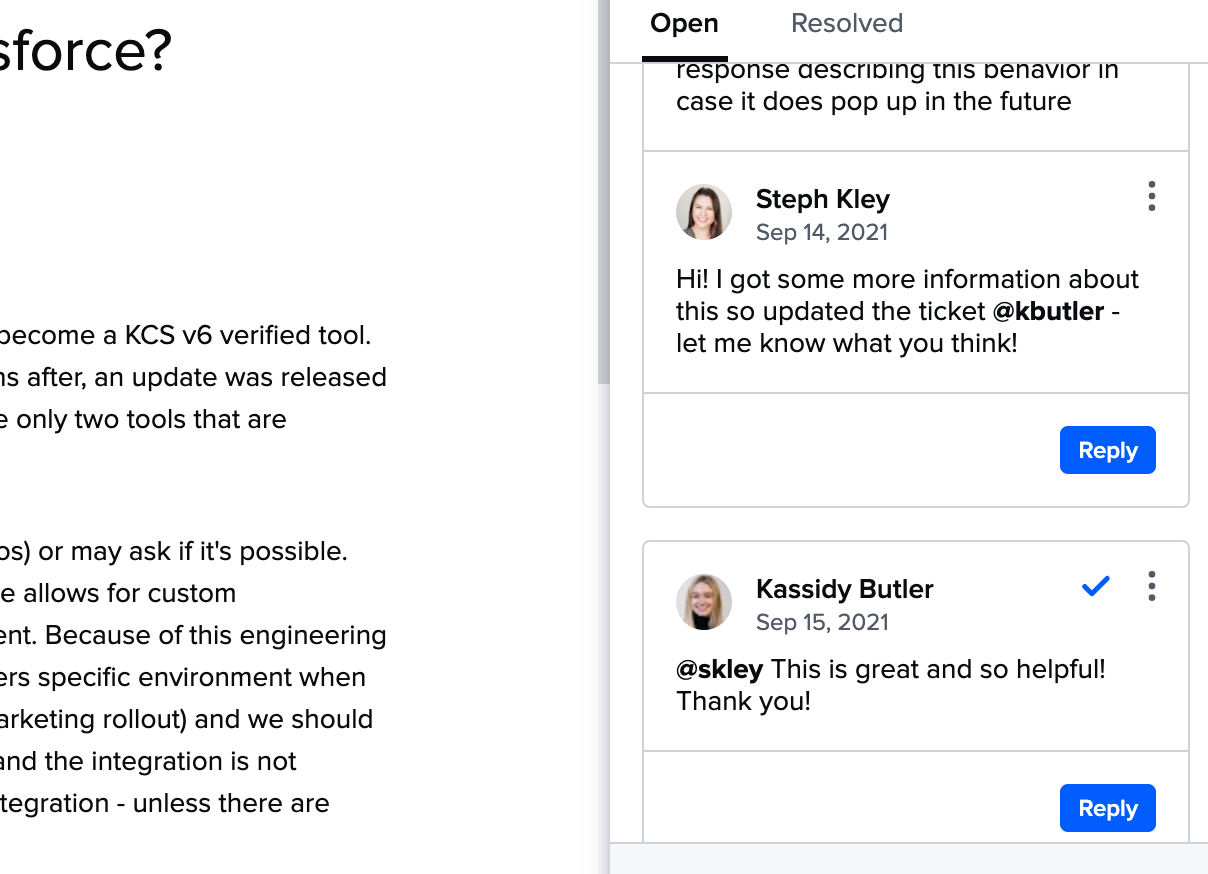 Would love to hear how you all collaborate with other departments using Guru! Feel free to thread your thoughts and ideas below!