Hi everyone!
I'm curious to hear how does your Guru team use Knowledge Triggers? What questions do you have about our Knowledge Trigger feature?
Knowledge Triggers can be used to surface information using the Guru extension over specific webpages. On the Support team, we use Knowledge Triggers in a few different ways:
Logging Bugs:
We have a Guru Card that outlines how to assign a bug based on our internal engineering system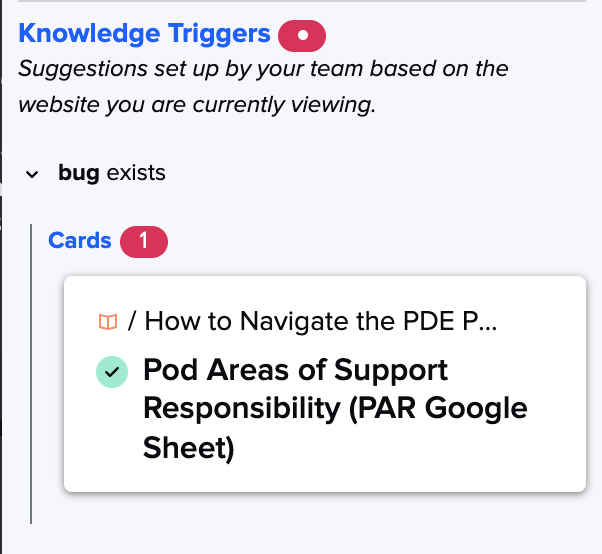 Customer Conversations:
When using Intercom, our chat platform, we use Knowledge Triggers to surface information about the tags that we use to keep track of customer conversations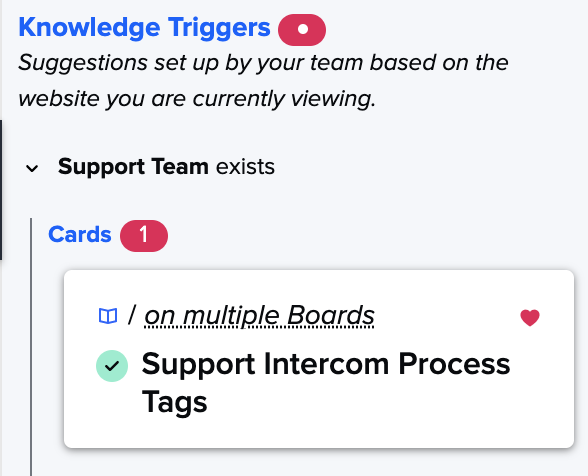 I'd love to hear how your team uses Knowledge Triggers or answer any questions you might have about the feature!
You can also watch this Deep Dive session on Knowledge Triggers for some more examples. 😄