Within our CX organization we have multiple teams that use tools that point our agents to Guru Cards for additional details (e.g. Salesforce flows, Training modules, etc.)
Unfortunately, our Knowledge Management team doesn't have visibility on all tools that reference our Cards so we can easily disrupt a flow/training if we make significant changes (or archive) to a Card.
Our manual solution that we adopted about a year ago was to use tags so we at least know that another tool has a dependency on a specific Card. That said, it's not super thorough and it requires us to email/Slack a team if a large change is made. 
Guru's linked Card feature is a perfect example of the visibility we need for other tools/software that our teams use. This will give us a better idea of what Card edits/updates will have downstream to any linked Trainings, Salesforce Flows, etc.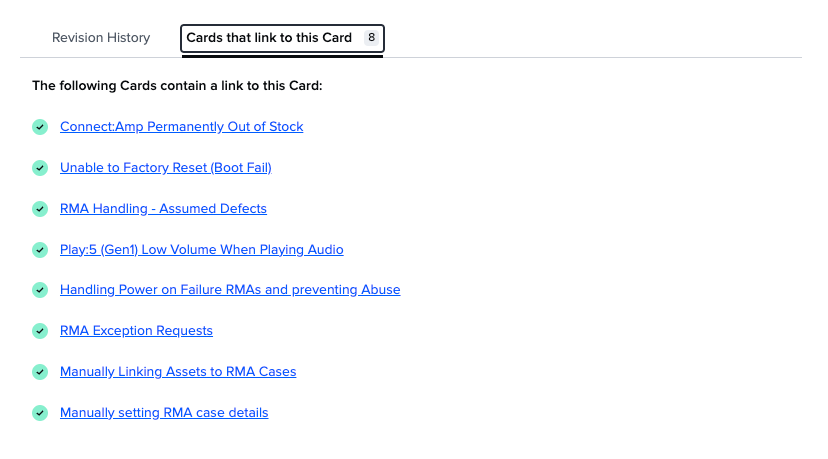 I'm curious how other teams keep track of changes to Guru content that impact other tools at their company?
Does anyone know what types of software or terms could help me on my search?