Happy Guru Anniversary! Congratulations on one whole year with Guru, AND finding yourself at step eleven of the Guru Anniversary Challenge. 
Today's metric of the day is about estimating your minutes saved during your year with Guru!
How much time did you save with Guru?
Multiply Card views x Estimated time it would take to find the answer shoulder tapping. 
The  result = your estimated total time saved!
Easily pull your Total # of Card Views from step #3:
I'll be estimating that we saved 5 minutes every time we find information on a Guru Card vs. Shoulder tapping. 
For example, at Guru, in 2021 our total card views were 585,030 . 
585,030 x 5 = 2,925,150 minutes saved!!!
WOW. That's crazy! I can't wait to see what your minutes saved were! Drop your calculations below.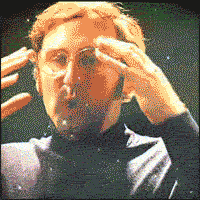 Don't forget to share findings after completing the Guru Anniversary Challenge in this post to grab your exclusive badge!