Need some ideas for how to best organize your Customer Support Collection in Guru?
We've got you covered! In our recent Deep Dive, we split into breakout rooms to discuss how different teams use Guru.
Gain inspiration from Guru's own technical support Guru @Caroline Krueger , dig into the resources, and drop your questions and examples below. 
In our breakout room discussion on Guru for Support Teams, Caroline covered her role at Guru and how she manages:
Product information in Guru
Documenting FAQs (and one-off Qs)
Support team processes
Get a closer look at her collection structure: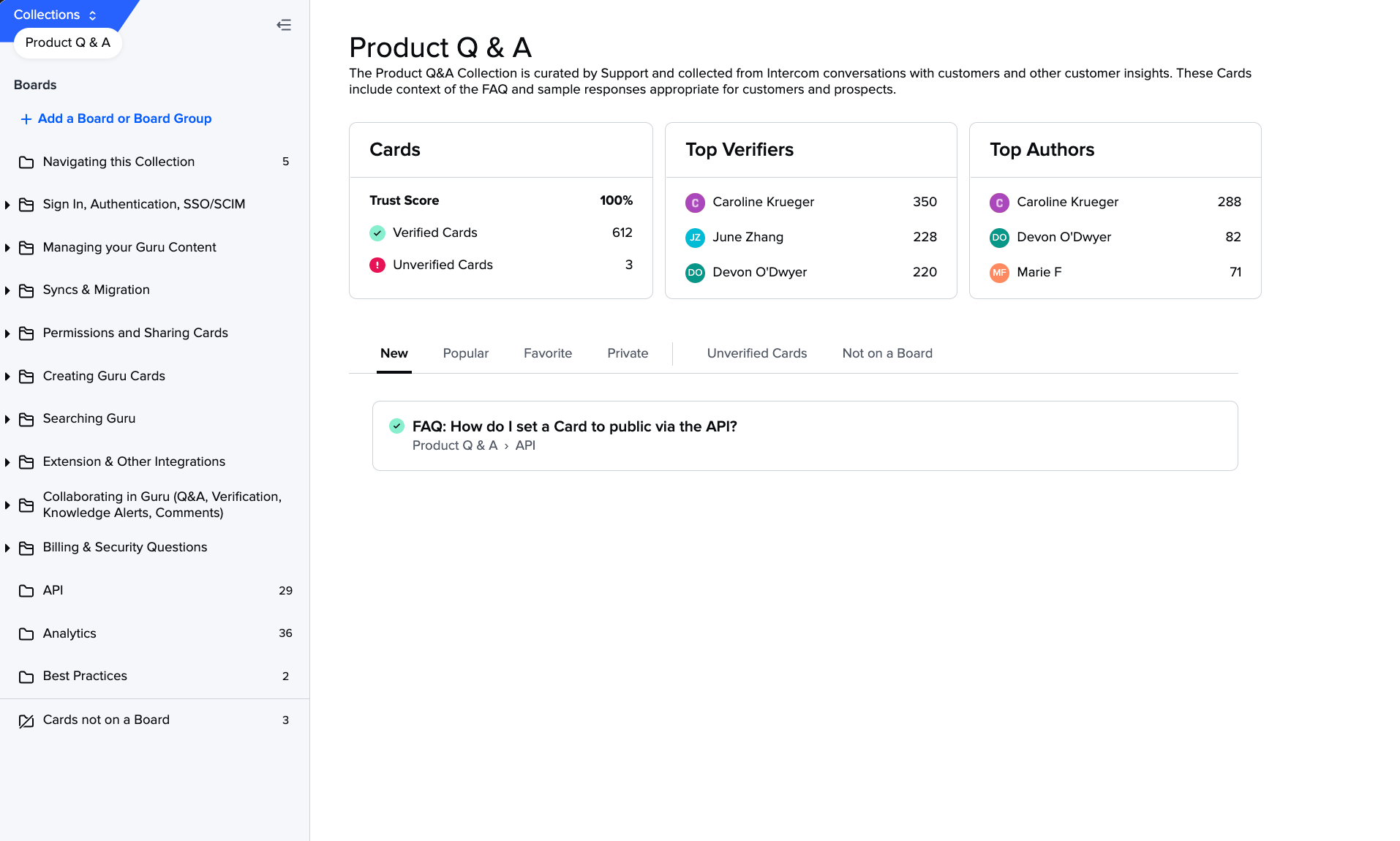 Grab similar Card Templates: 
Get more inspiration:
 
How does your support team use Guru? Keep the conversation going below! 
Share your feedback
If you have feedback on the Deep Dive experience and content, please share your feedback in this 5 min Deep Dive Survey. A winner is chosen every month to get a $25 Amazon Gift Card!