Happy 2022 everyone 👋 Caroline from Guru's Technical Support team here!  I know that with the new year upon us, everyone is thinking ahead about what this year will bring. Today, I wanted to highlight some updates that have already been released to Guru that make migrating content easier than ever! I have been excited to chat about this in individual conversations with folks, and I'm eager to hear how your team may benefit from these improvements. 🧠

Last month, our Professional Services team announced 7 new import options have been added to our web app (Notion, Slab, Google Docs, Google Sites, Word Docs, PDFs, AND most recently Github), in addition to our existing options, Confluence, Zendesk, and spreadsheets.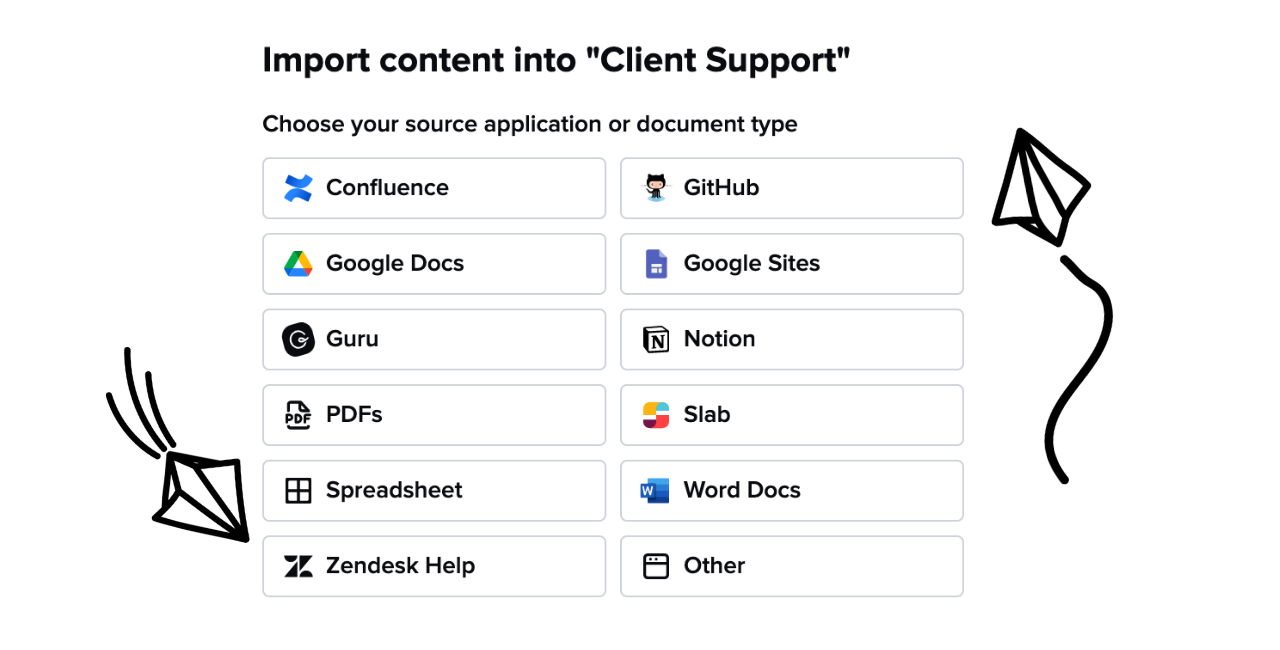 Additionally, they have also made it possible to break up long-form documents into bite-sized Cards based on their header! 🎉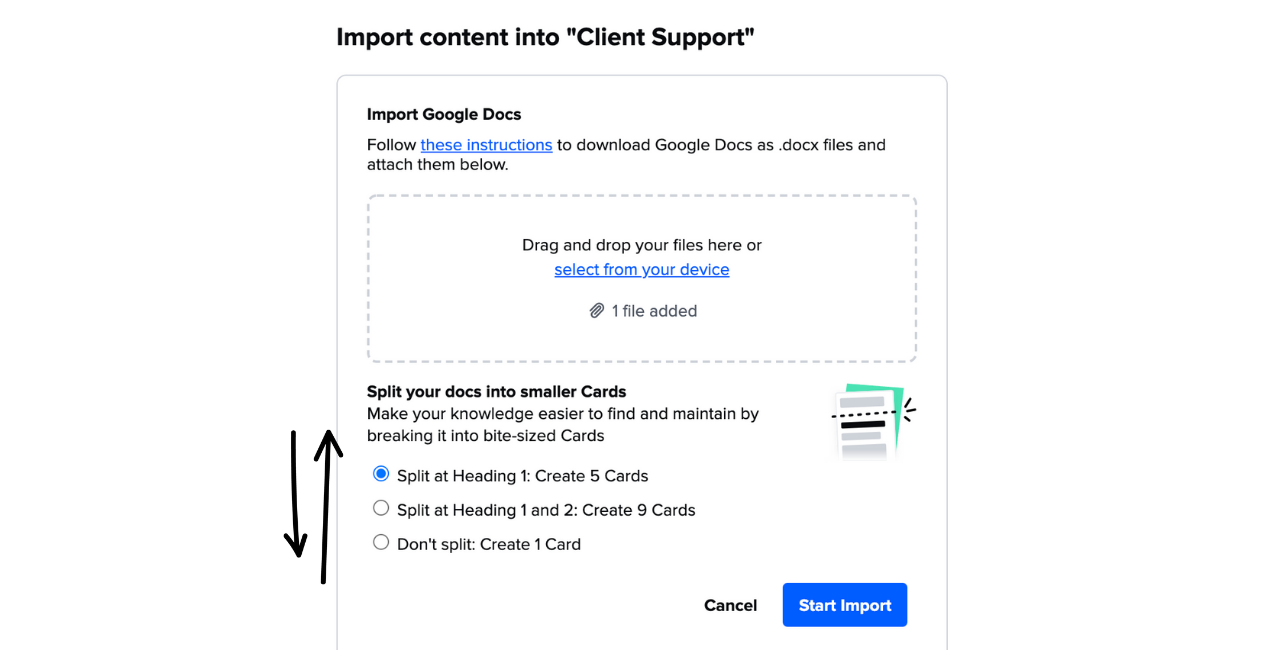 We know that this is going to make it easier than ever for new teams to get started, but I've been really excited to see how existing teams can use this new capability! For example, a longer-form project proposal or sales playbook that lives in Google Docs can now easily be broken up into Cards in a Collection. 
Can you think of any documents siloed outside of Guru that can be brought into the fold with these improvements? Additionally, what other sources would you like to migrate content from that you don't see yet?