Need some ideas for how to best organize product information in Guru?
We've got you covered! In our recent Deep Dive on Guru for Different Teams, we be split into breakout rooms to discuss specifics.
Streamlining product information from multiple sources
Mario Frenkel, Channel Sales Enablement Manager & Knowledge Manager at Pipefy, will share how he's supported the broader Pipefy team in documenting product information in Guru to support their roles.
"Pipefy is a no code, low code platform, which means that each and every team is using the platform for their own processes. The product team who is creating new features, the education team is creating content regarding how to use the platform for the end users, and the sales engineering team who are our experts in the platform are modeling different, use cases every day for different clients, creating demo environments, and doing product demonstrations to enable the sales team. What we are doing with Guru now is to centralize all the product content that is coming from these different teams into the same tagging structure. At the end of the day, if I am an account executive selling the platform, and I need to show a specific feature of my product, it almost doesn't matter if it comes from marketing sales, engineering, or product—I need the information."
He covered his approach to:
Creating consistency among documented knowledge at Pipefy
Rallying on multiple product team stakeholders to ensure product information is shared in Guru
Making product information searchable and accessible company-wide through tags
Get a closer look at Pipefy's Sales Engineering Collection and Demo Card: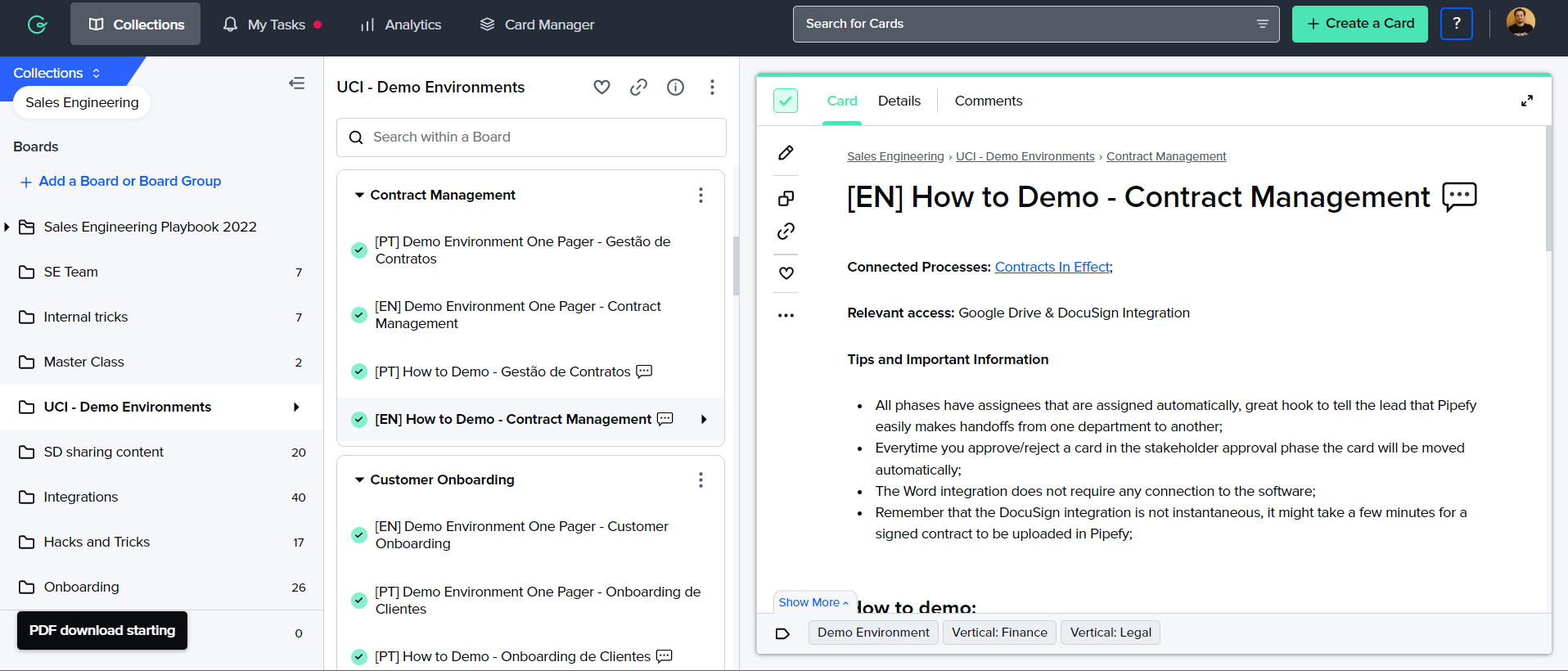 How do your product team members use Guru? Get the conversation started below!
Share your feedback
If you have feedback on the Deep Dive experience and content, please share your feedback in this 5 min Deep Dive Survey. A winner is chosen every month to get a $25 Amazon Gift Card!