Well, Guru Community: the end of another year is coming right up, which means it's time to look back on all that has happened in 2022 and reflect on the highlights. And there have been a bunch of highlights when it comes to what we've updated in Guru. We've picked three of the top focus areas for our product to show just how much of a glow-up Guru has gotten!
Search Updates and Machine Learning Investments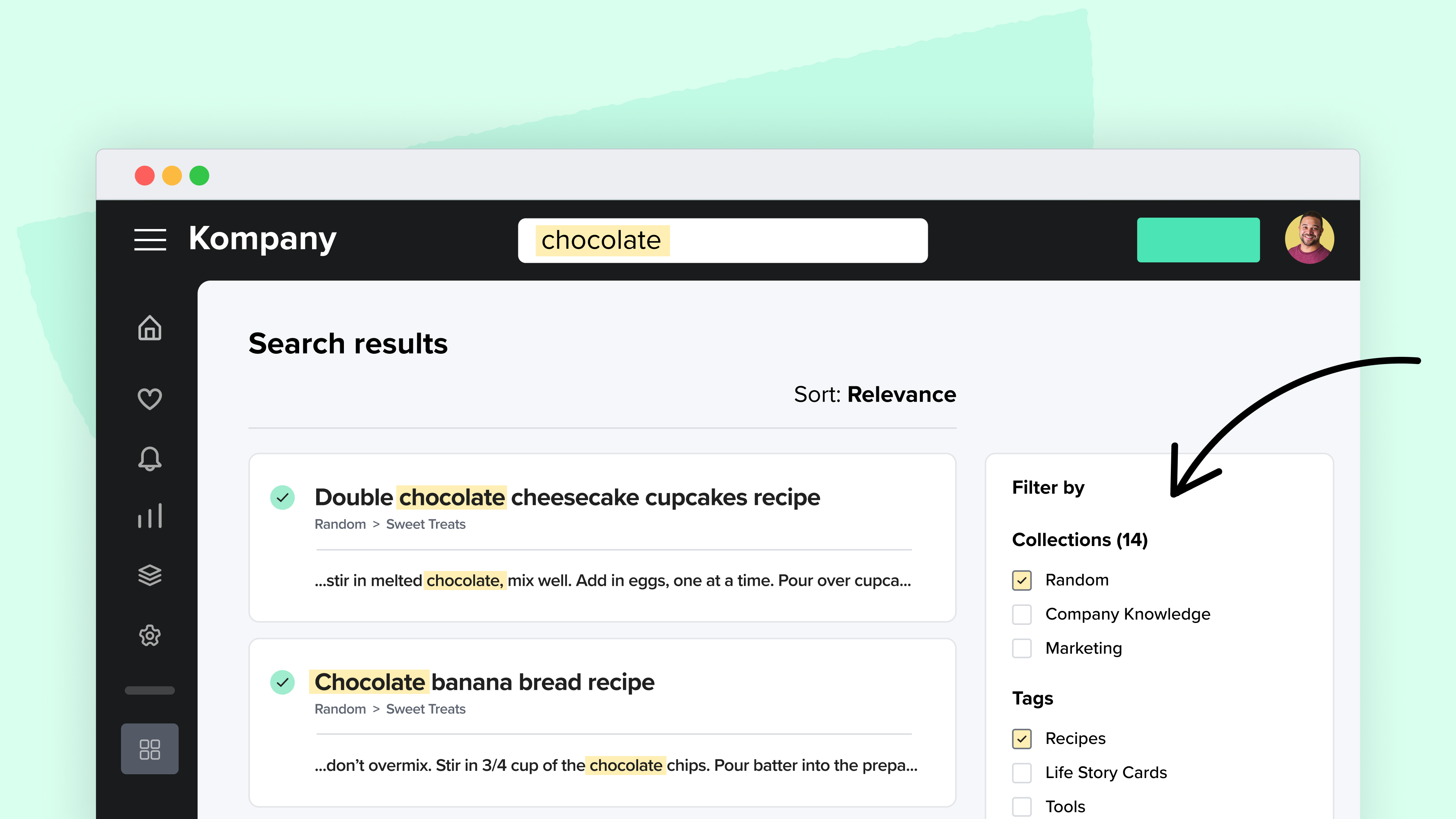 When companies use Guru to capture and curate company-wide information, they quickly find themselves with dozens of Collections and thousands of individual Cards. Guru's investments in search and machine learning (ML) are at the core of how we connect people to those thousands of knowledge nuggets when they're needed.
In January, we updated our search algorithm to be more flexible and support future updates to Guru's search function. We quickly followed up with an ML update that allowed Guru to serve up more relevant search results, even when people don't use exactly the right keyword. To put it another way: Guru gets that you type "WFH" and your company's documentation spells out "work from home," and will make sure you get connected with your company's latest policy. Because Guru's search is powered by ML, it means that the more people on your team search and successfully find what they're looking for, the better search gets for everyone, in a way that uniquely suits your company. 
Once you get search results, you may need help prioritizing them. That's why we've added the ability to sort and filter search results in our web app. And we've heard how it's making an impact on your teams! A Knowledge Manager from a large media company recently shared that 88% of his support team was saving time just by using this new feature.
Guru's ML goes beyond search results. In November, we introduced the "Recommended for You" section on the dashboard, a feature designed to connect people with useful content. Whether it's recently updated Cards, new Cards, or Cards that someone might not have seen in a while, consider the "Recommended for You" section as another way Guru keeps your knowledge flowing.
Revisit the product updates in detail:
Announcements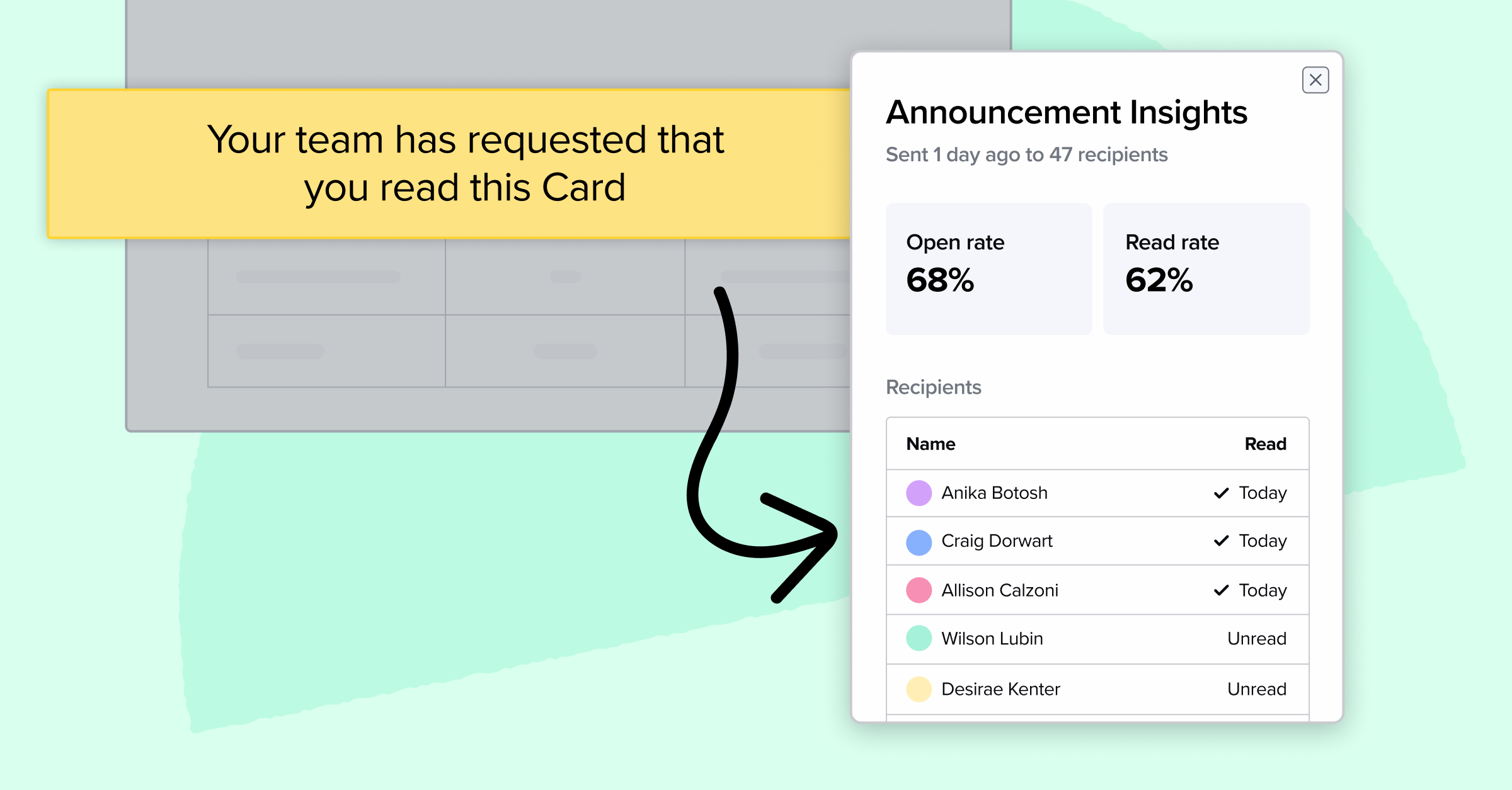 One of the powerful things about Guru is that it's designed to keep evergreen information fresh while making it easy to share point-in-time communications. Announcements are a key part of Guru's internal communications feature set, because they let leaders push information to the right groups of people to make sure information is being seen and acted on. When you use the announcements feature, you create a feedback loop between leaders and readers. Leaders can quickly see who is interacting with announcements, and readers can share comments and reactions to let leaders know how their messages are landing.
Revisit the product updates in detail:
Dashboard and Customizable Guru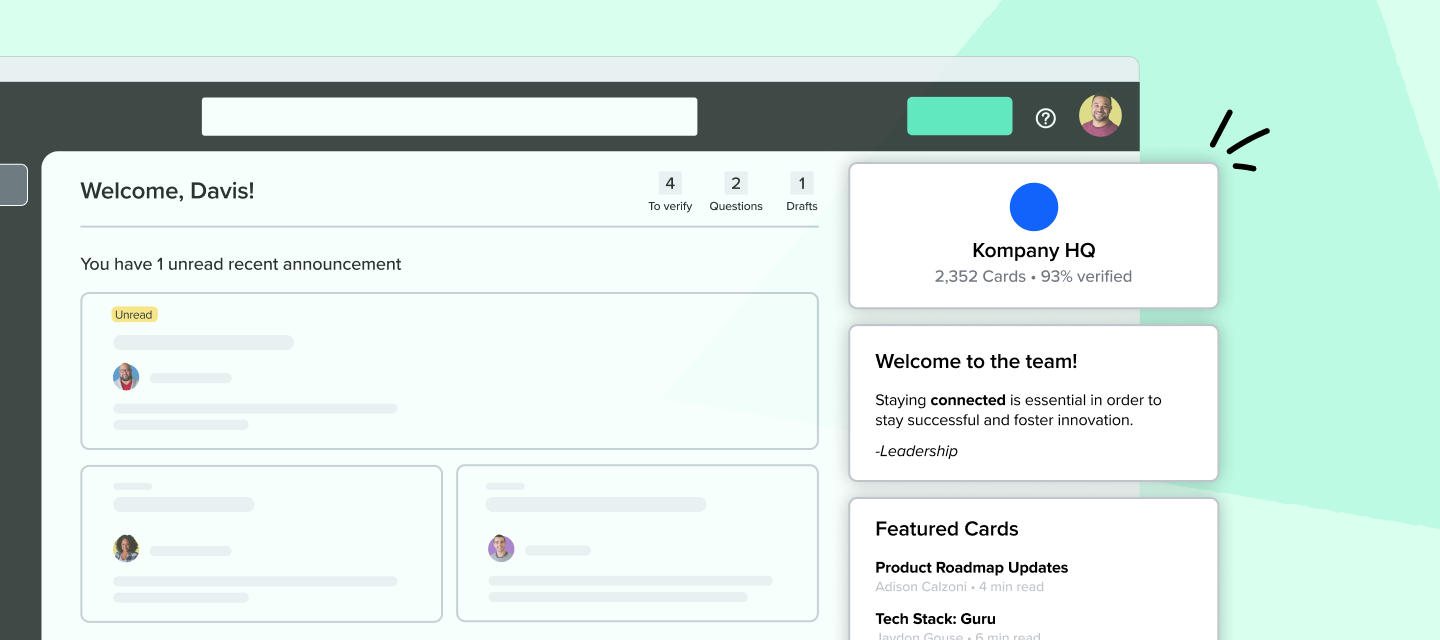 You've invested in making Guru your source of truth, and now there are new ways you can make Guru feel even more like your company.
The Guru dashboard now features announcements, a customizable right sidebar with areas for company-wide messages and featured Cards, as well as recommended content. This gives everyone in the company one place to go to see what's most important and relevant, so they can prioritize their work. 
We've also added new ways to customize the appearance of Guru to reflect your brand. Choose custom colors for the web app and pick your own colors for Collections.
Revisit the product updates in detail:
That's a whole lot of goodness for a year of work, and we didn't even mention the updates in Slack, the ability to follow a Card or author, the navigation improvements, and the new API endpoints that help Guru connect to the rest of your tool stack. 
We love hearing how you're using the new and updated features. Do you have a fave Guru update from 2022? Share it in the comments!